Explore far-flung fly fishing travel opportunities at Hatch Magazine approved destinations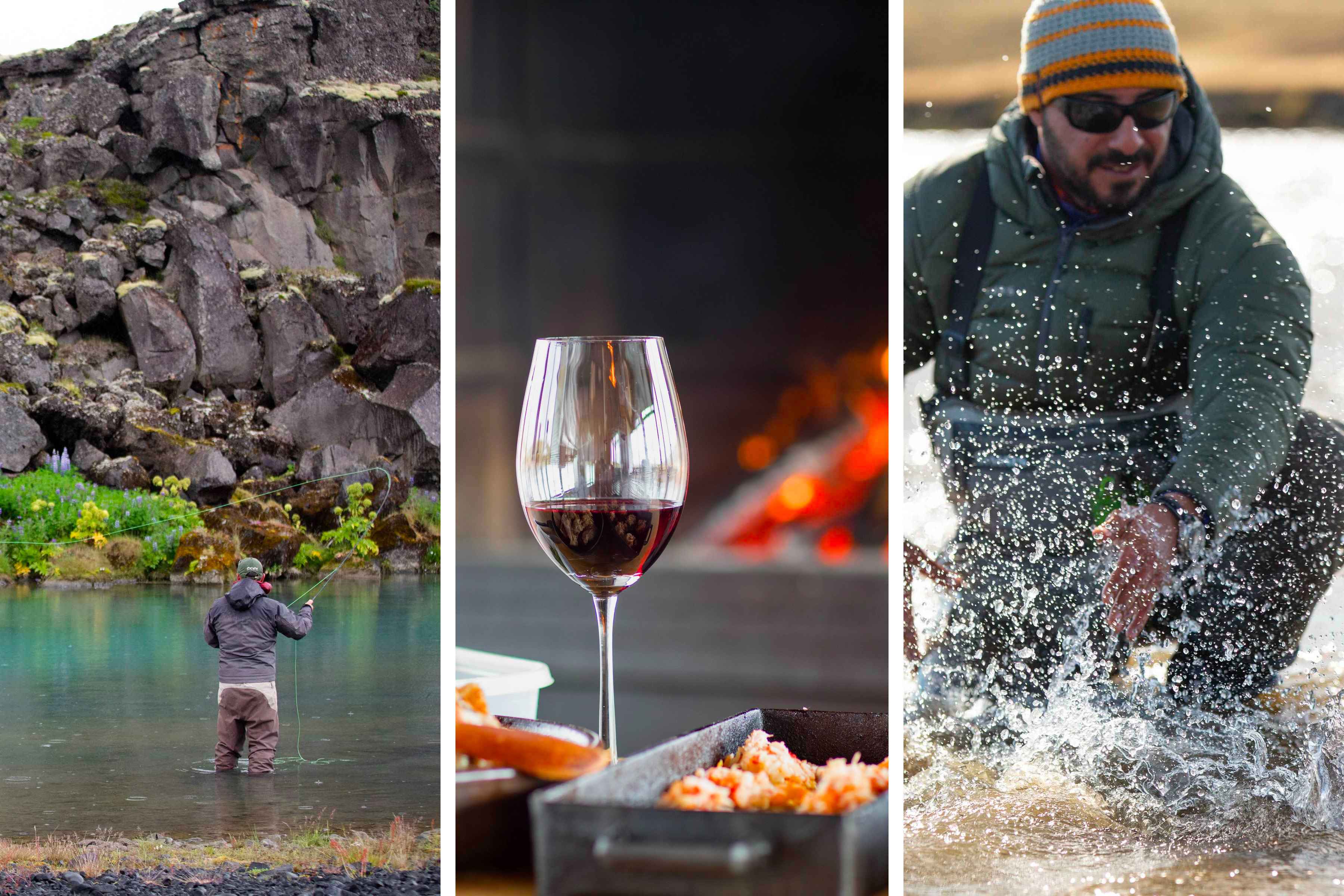 Want to learn more about the Hatch Magazine hosted trips or travel specials listed below? Simply fill out the short form below and someone will get back to you ASAP.
TRAVEL IN 2021
HOSTED TRAVEL
CHILE'S MAGIC WATERS + RIVER OF DREAMS BASECAMP EXPERIENCE
Join us in Patagonia this November! Spend one week fishing the storied Patagonian waters around Coyahaique, Chile—rivers like the Paloma, Simpson, Mogote, Heumueles, and more—with an optional visit to the "River of Dreams" — 30 miles of pristine, untouched trophy trout water fished exclusively by our group of six (6) anglers.
Nov 2-6: River of Dreams basecamp — $3,999
Nov 6-12: Magic Waters Lodge — $5,500
For photos, in-depth trip details and more, visit our official trip page for this hosted adventure.
You can also read more about the River of Dreams basecamp in our story, "Pasture raised trout."
TRAVEL IN 2022
HAND-PICKED ITINERARIES
PATAGONIA | ARGENTINA | CLASSIC RIVERS + ESTANCIA EXPERIENCE
Spend 9 nights and 8 days fishing the classic rivers that put Patagonian trout fishing on the map — the storied Malleo, Chimehuin, Collon Cura and more. Stay at a series of real-working Patagonian cattle ranches (estancias).
March 25 - April 3, 2022
These are some of the most prime dates of the entire season, which just became available due to a scheduling change. If you're interested, fill out the form below ASAP and let us know. This trip won't last long!
For photos, in-depth trip details and more, visit the official trip page for this itinerary.
TIERRA DEL FUEGO | ARGENTINA | SEA-RUN BROWN TROUT
There are literally only a handful of spots left at Tierra del Fuego's historic lodges Villa Maria and Kau Taupen. Chase dime-bright, sea-run brown trout in one of the most austere and beautiful landscapes on the planet. Limited availability in January and March. That's it! Grab one of the last few remaining spots while you still can.
Jan or March 2022: Availability for groups of 1-2 anglers, dates available upon request.
IBERA MARSHLANDS | ARGENTINA | SEA-RUN BROWN TROUT
Head to the Iberá Marshlands, the second largest wetland on the entire globe, a region twice the size of the entirety of the Florida Everglades, and home to seemingly countless rivers, creeks, streams, sloughs, lakes and ponds where the golden dorado is king. Pira Lodge has scattered availability between December and March, for groups as large as 6-8 anglers. For a look at fishing at Pira Lodge, be sure to check out our photo-essay, "Where Dorado is King."
December 2021 through March 2022: Availability for groups of 1-8 anglers, dates available upon request.
MONGOLIA + TAIMEN
Join Hatch Magazine for 3 weeks (choose 1, 2 or 3 weeks) in the world's least populated country, casting to taimen, lenok, amur trout, and even pike. We'll travel through a taimen sanctuary, floating down glorious rivers, exploring the beautiful Mongolian countryside, spending each night in comfortable yurts and tipis. This is truly the trip of a lifetime. For full information, please contact us.
September 2022: Dates & pricing TBD
Hatch Magazine Travel Inquiry