Join us to fish Patagonia's Magic Waters and the River of Dreams this November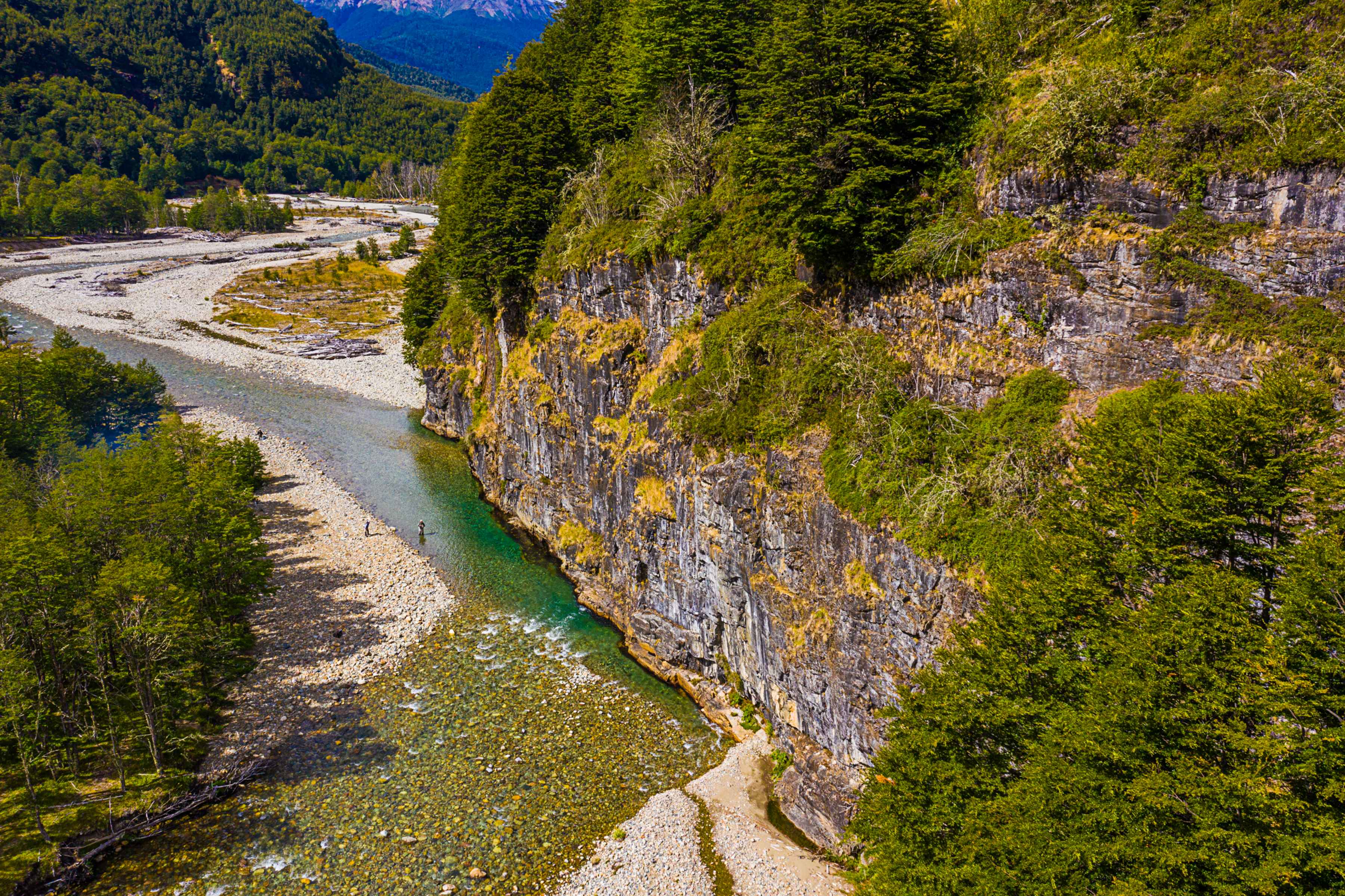 Patagonia is one of those places that calls to anglers across the world. From the trout-rich streams that dot Argentina's arid steppe on the eastern side of the Andes to the lush, rainforest rivers and creeks that course from glacier-tipped peaks to the Pacific on the western side of the divide, Patagonia's waters have risen to the top of many a fisherman's bucket list, displacing other dream destinations like Alaska, Russia, Christmas Island, the Seychelles and more. This is all with good reason. Few, if any, places in the world offer the quality and diversity of the fishing in Patagonia.
After more than a year of inactive or impractical international travel, we're very excited to be returning this November to visit our good friends at Magic Waters Lodge in Chilean Patagonia. We'll spend one week exploring the storied waters around Coyhaique, Chile, with a second week at the incomparable "River of Dreams" basecamp, 30 miles of isolated, remote, trophy-trout water that is fished by only a handful of anglers each year and which will be accessible exclusively by our group.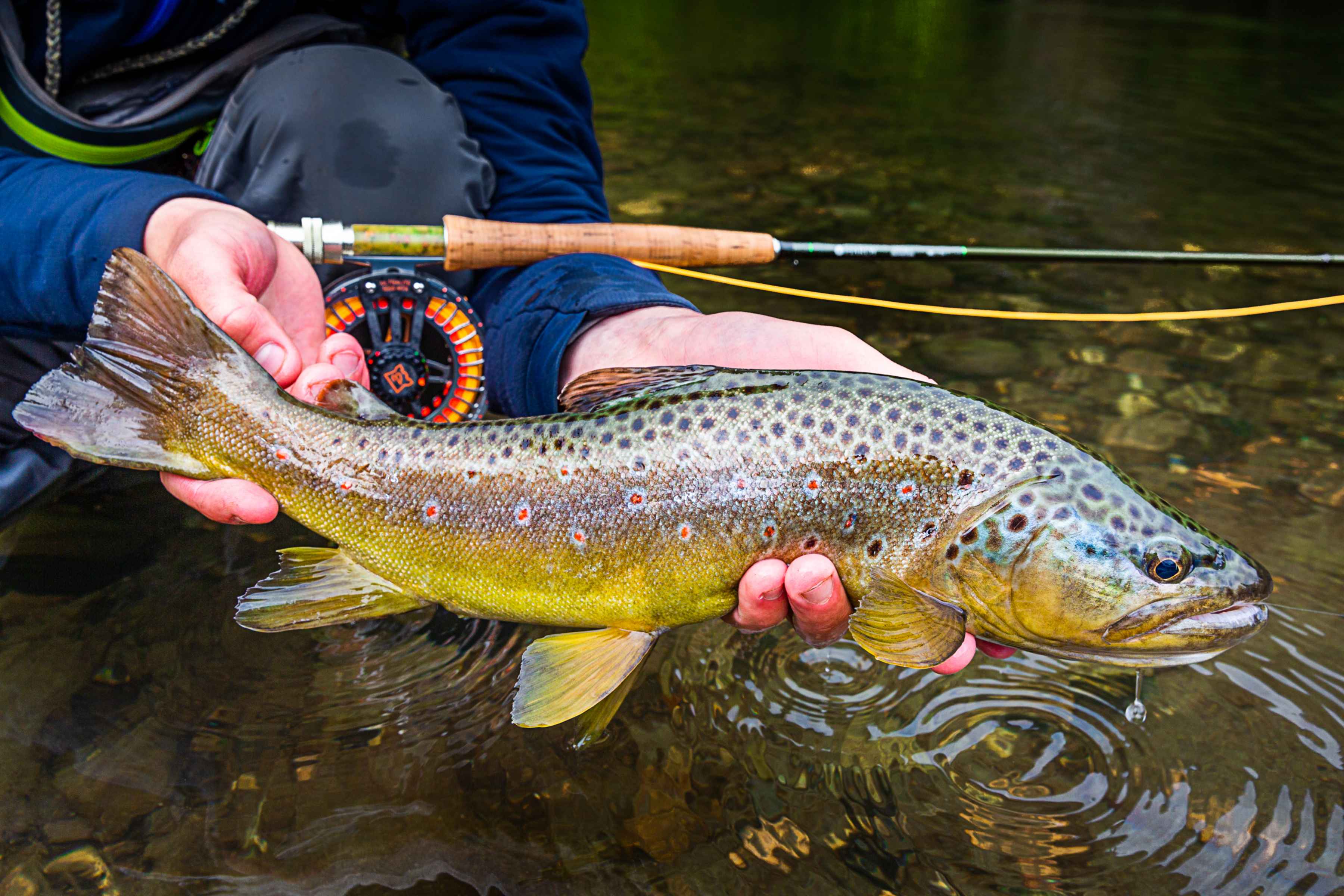 WEEK ONE
During the first week of the trip, we'll fish some of the most famous rivers in Chilean Patagonia—rivers like the Paloma, Mogote, Simpson, Huemueles and more—as well as local spring creeks which are forecasted to be in prime shape for our early spring arrival. Anglers who want to chase some of Chile's largest browns and rainbows can also head to one of the region's breathtaking lakes, to soak up amazing views and cast dry flies and streamers to hungry trout.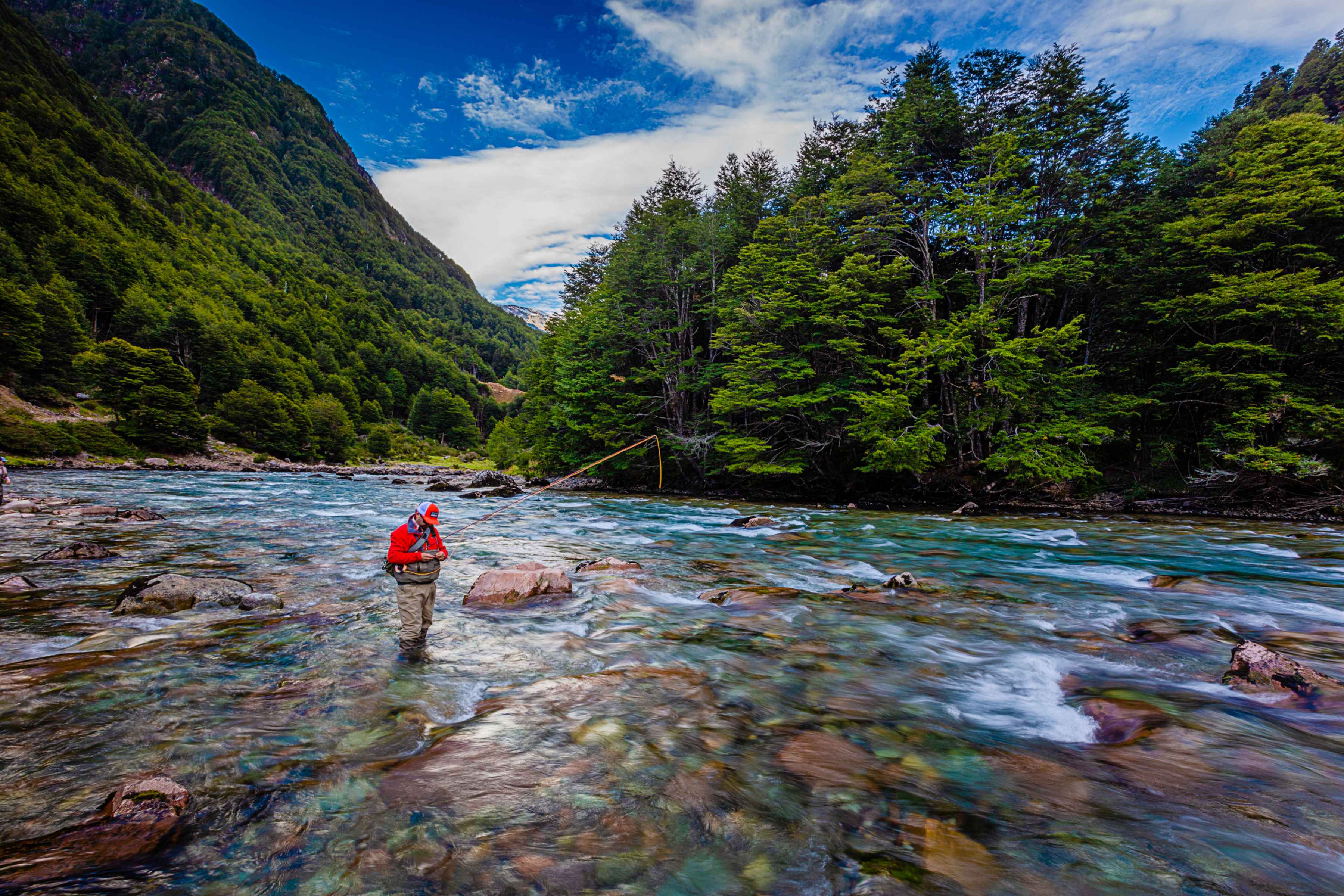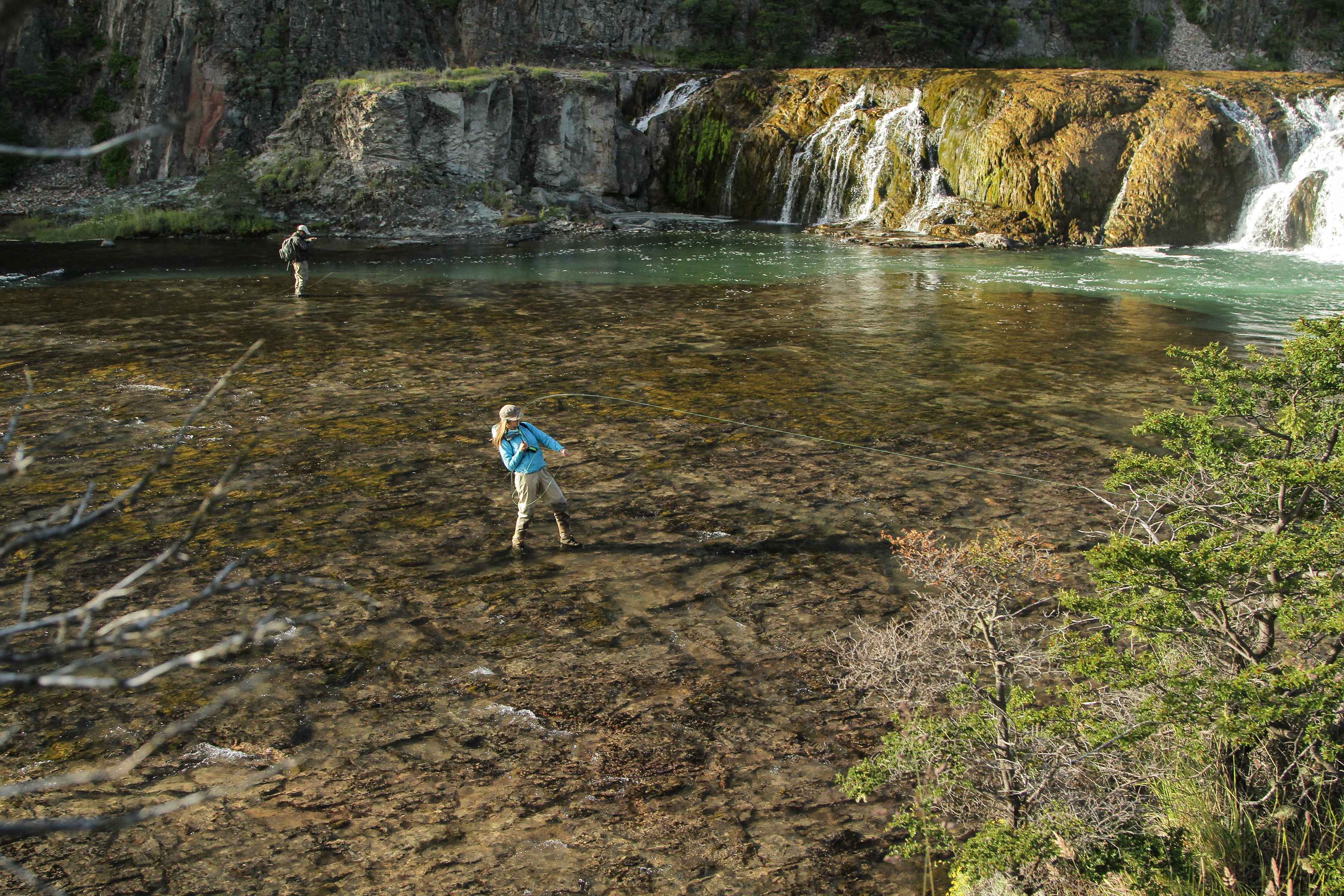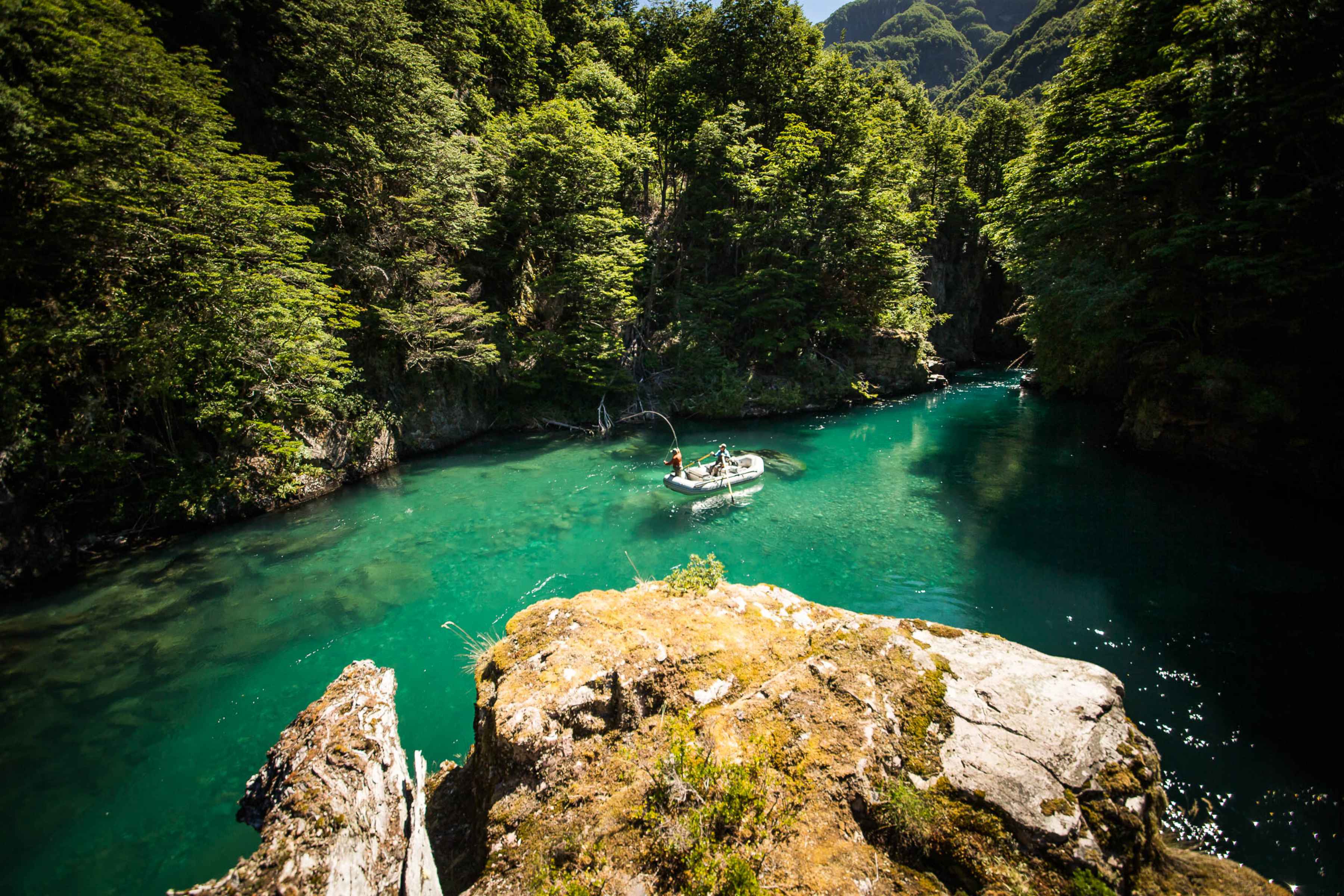 THE LODGE
Your first week in Chile will be spent at the luxurious and comfortable Magic Waters Lodge. Situated in a small, bucolic mountain valley not far from Coyhaique, the lodge is nestled on a hillside overlooking two small lakes that are part of the outflow of Barroso Lake. Built by hand using locally sourced timber and stone, Magic Waters is a family-run lodge. Eduardo Barrueto, your warm and welcoming host, is a fixture at the lodge, overseeing every detail of your stay. In the kitchen, Eduardo's mother Sandra—an accomplished professional chef—prepares family recipes that fuse traditional Chilean and Patagonion cuisine. Lodge-grown organic vegetables, locally-sourced grass-fed meat and fresh fish, and fine Chilean wines grace every meal. From the spacious guest rooms to the roaring fireplace constructed from local river stones to the fly tying area in the upstairs loft, the lodge is warm and inviting.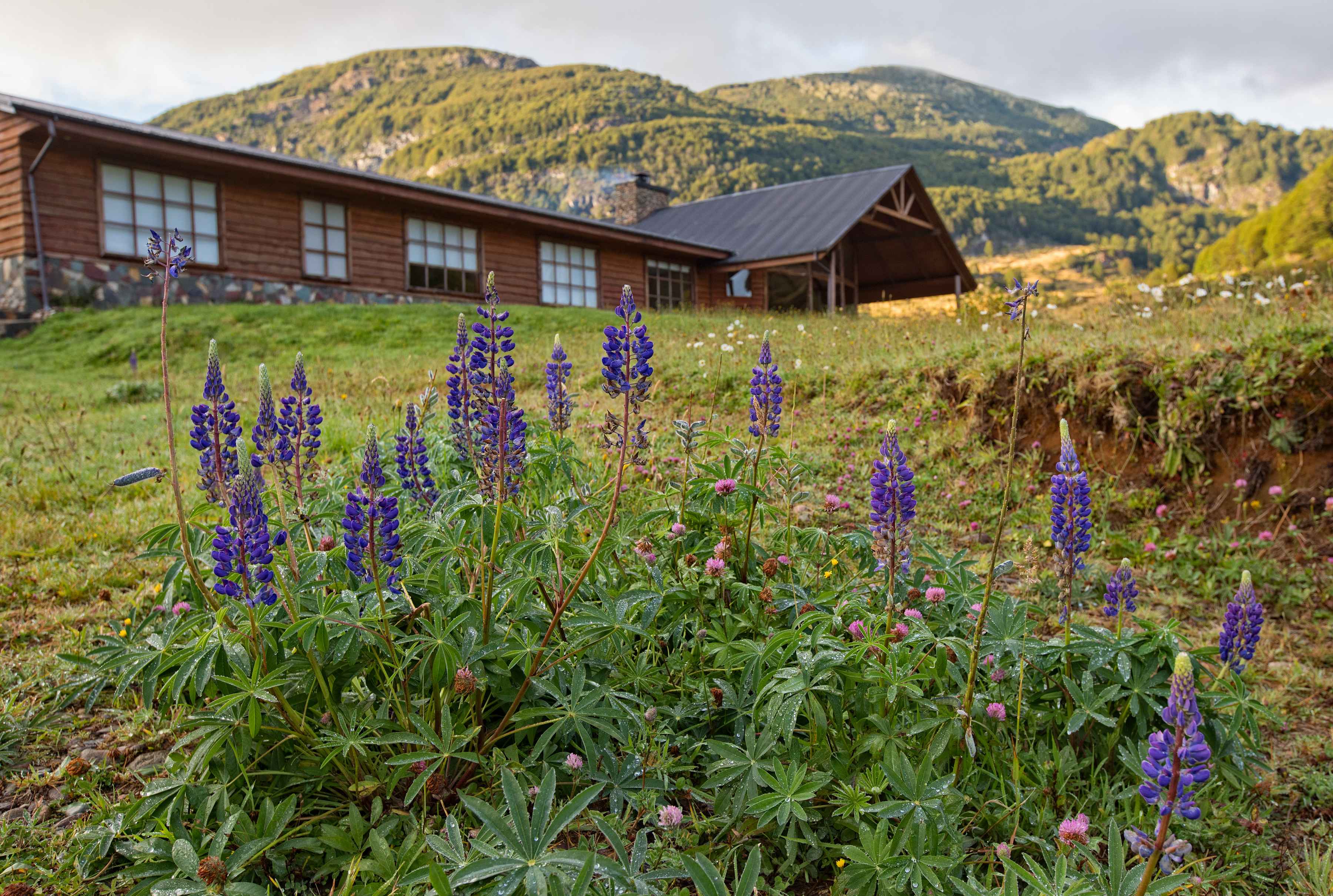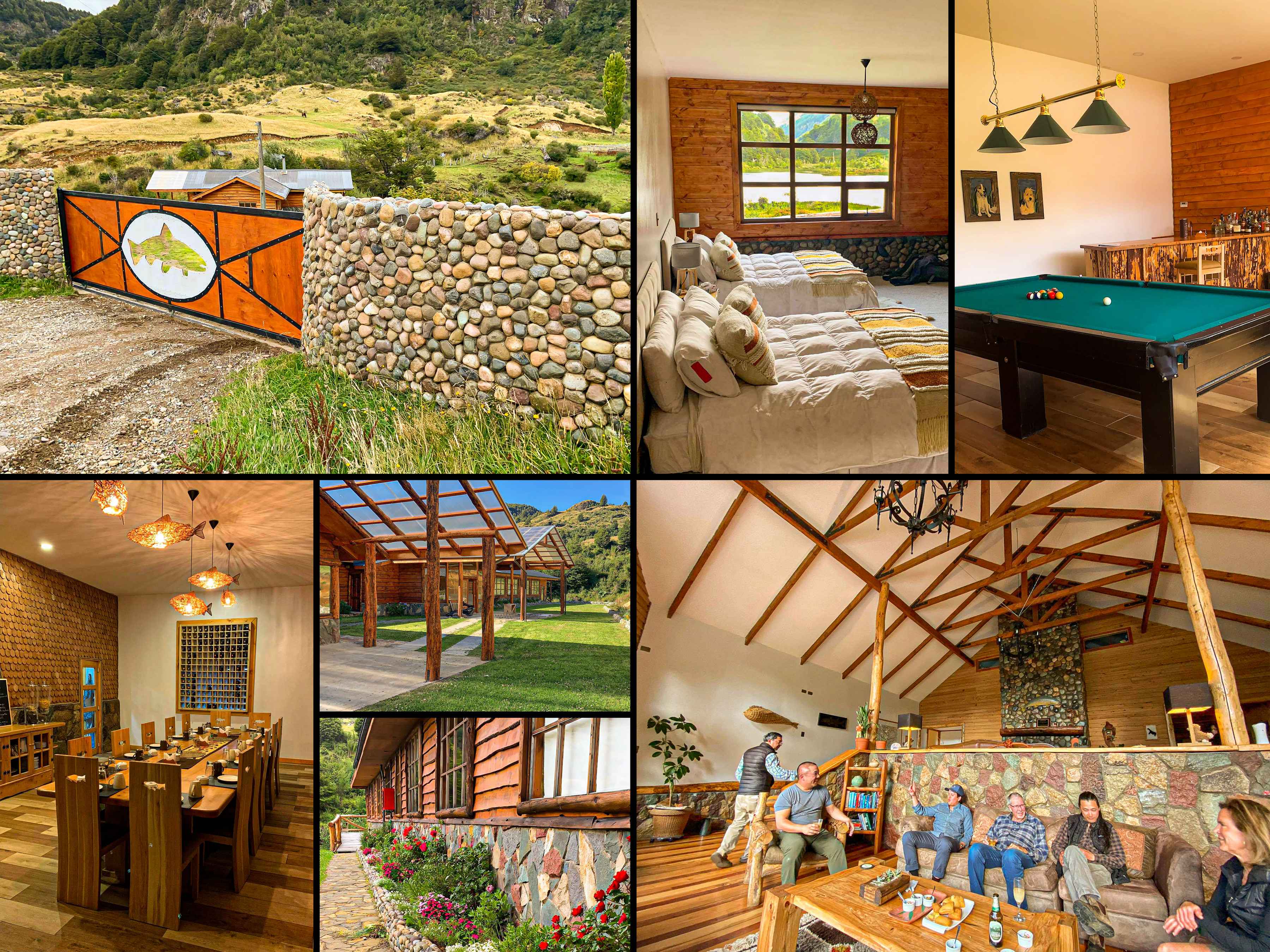 WEEK TWO
Your second week will be spent at the remote "River of Dreams" basecamp accessed solely by our partners in Chile. Over 30 miles of trophy-trout water—which course through the verdant Blanco River rainforest valley—will be the exclusive domain of our small group of 6 anglers.
The River of Dreams is actually two rivers. Or, one river and a creek, to be more accurate. Basecamp sits at the confluence of the mighty Blanco River and a natural spring creek that emerges from the mountains a few miles behind camp. Anglers can opt to chase big silver-sided brown and rainbow trout on the emerald green waters of the main river, or cast mice (yes, mice!) and other big attractor patterns to the fat, pumpkin and butter-colored browns that are year-round residents of the creek. The pairing of the creek and the main river combine to offer what we call "bulletproof fishing", a rarity amongst the unpredictable weather that is characteristic throughout the Validivian rainforests that line the Pacific-facing spine of the Andes.
But, for the full story on the River of Dreams, you really must check out our photo-filled story, "Pasture Raised Trout".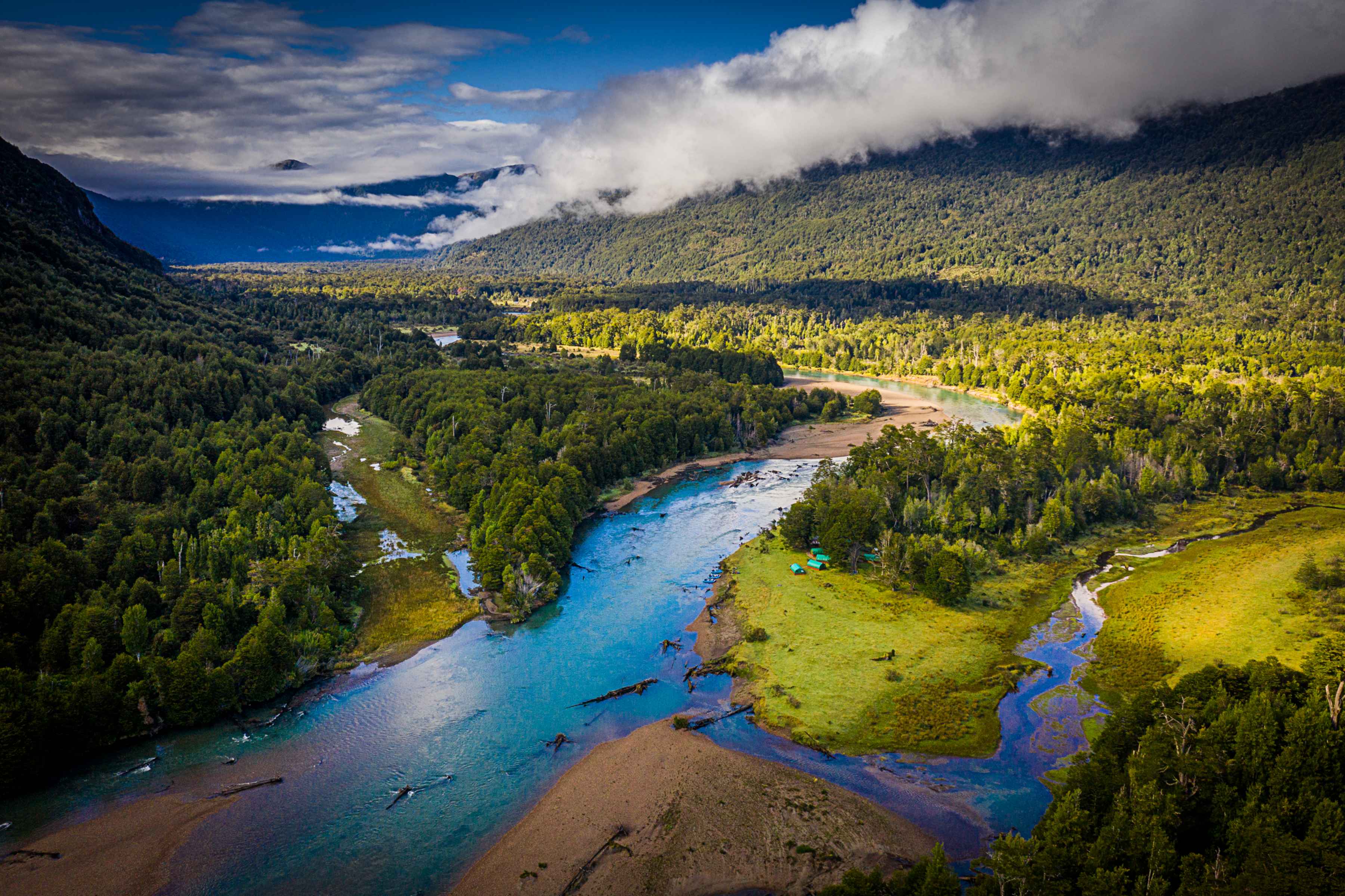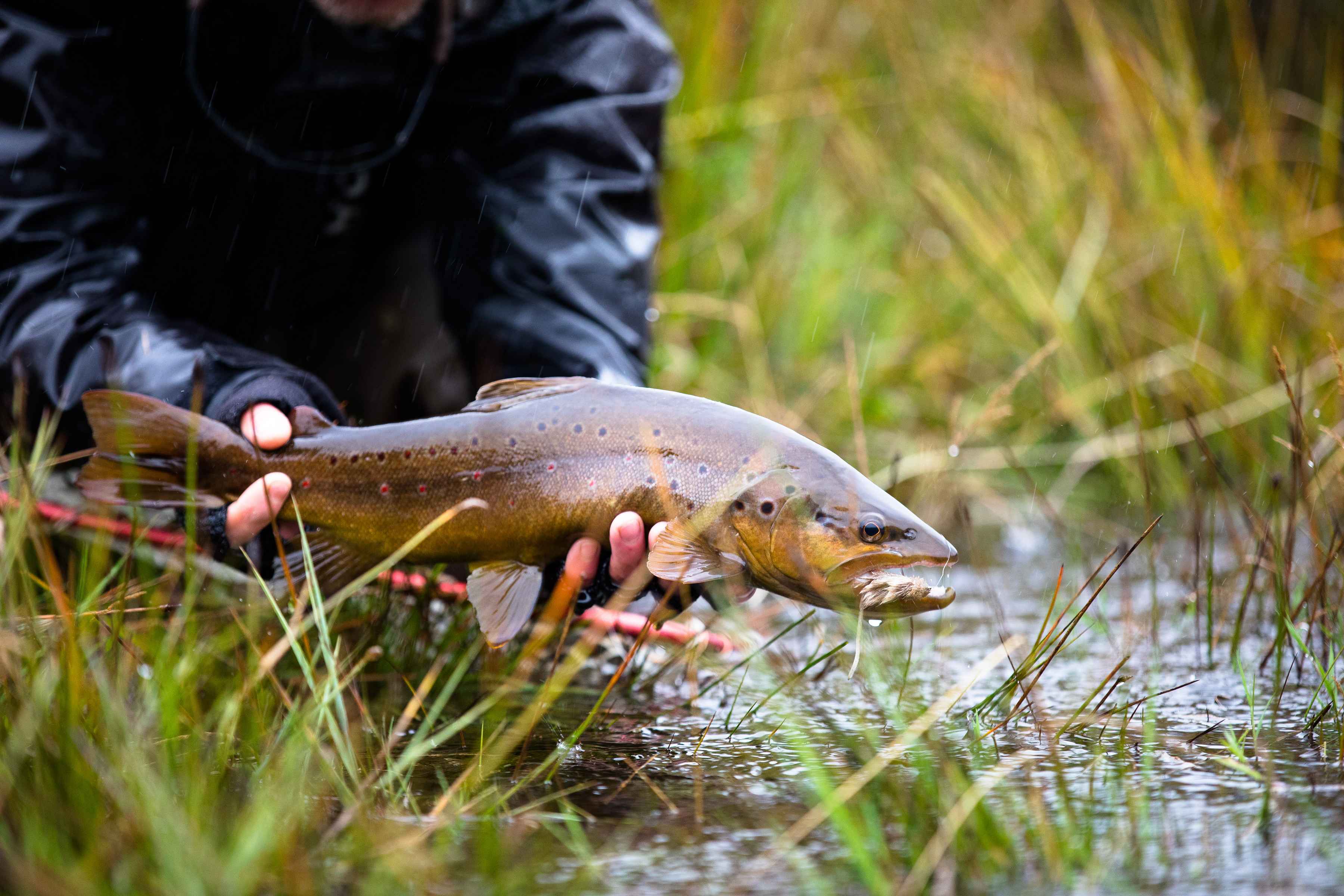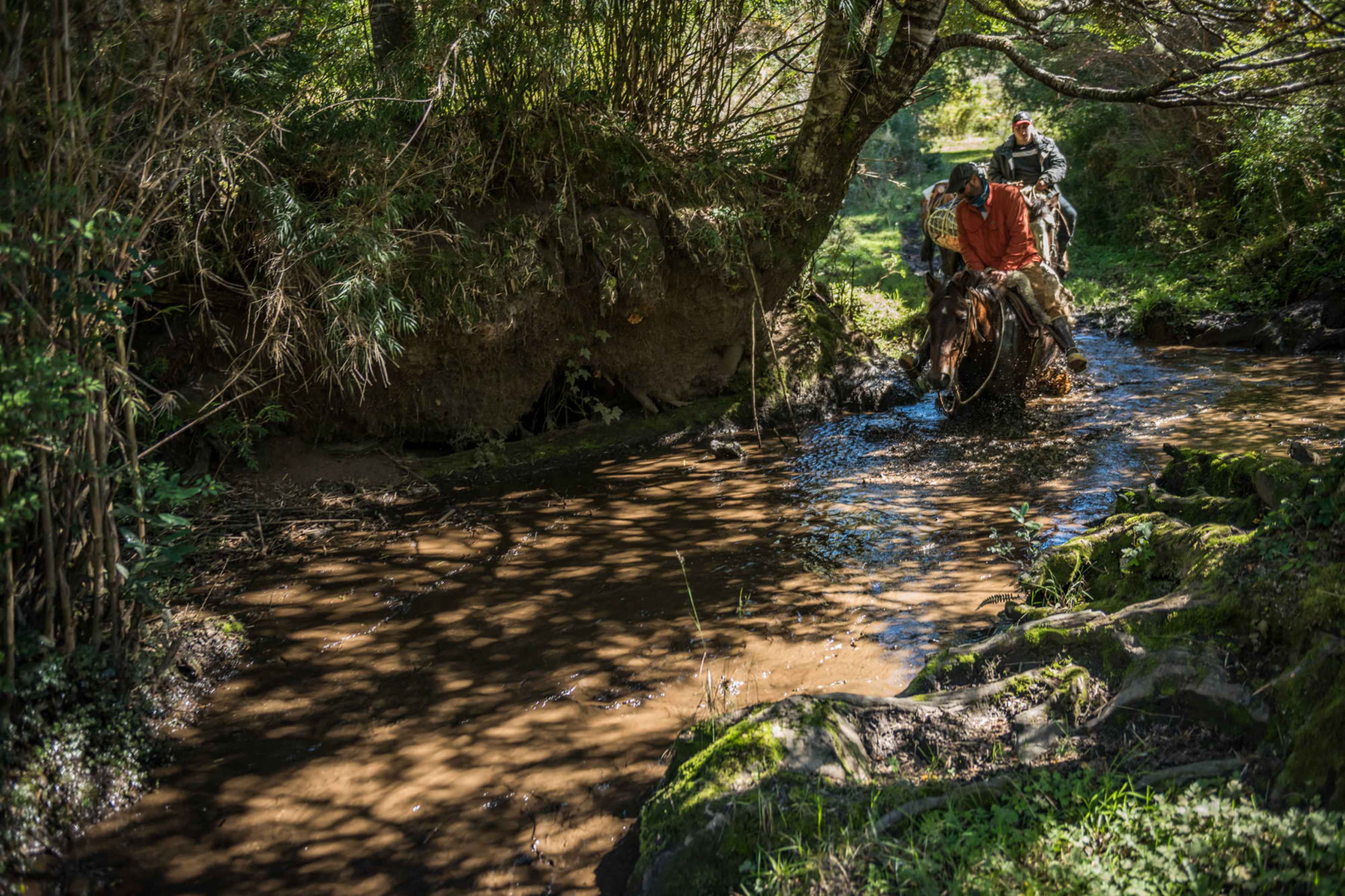 LODGING AT BASECAMP
If you think being in the middle of nowhere in a remote Patagonian river valley means tough living, think again. Here's how basecamp is described in the story "Pasture Raised Trout."
Unreasonably comfortable, the camp is comprised of eight large tents, all built using a custom, arched, wood-frame construction of Andy's design. The structures are more buildings than tents, with wood floors, framed doors and heaters. Clear and green vinyl weatherproofs the frames while providing window-like views and allowing the tents to flood with sunlight when it shines. The guest tents each have two large beds topped with down comforters, furniture for clothes storage and front porches with armchairs for sitting and admiring the river. The main tent is a large common room—with a sitting area, dining table large enough for 12 and a full-sized, separate kitchen in the back—where everyone at the camp gathers for cocktails, meals and late-night story sessions. In the rear of the camp, another building houses bathrooms and showers, efficiently eco-friendly, with composting toilets and electric, on-demand hot water heaters for the shower .... from the enormous wood beams that make the arched tent frames, to the chest freezers that store meat and fish in the kitchen, to the hot water heaters that offer piping hot showers at the end of each day—everything came in on packhorses over the course of the two years it took to construct the camp. In the middle of one of the most untouched valleys in Patagonia, the River of Dreams basecamp is a marvel, and this is certainly not roughing it.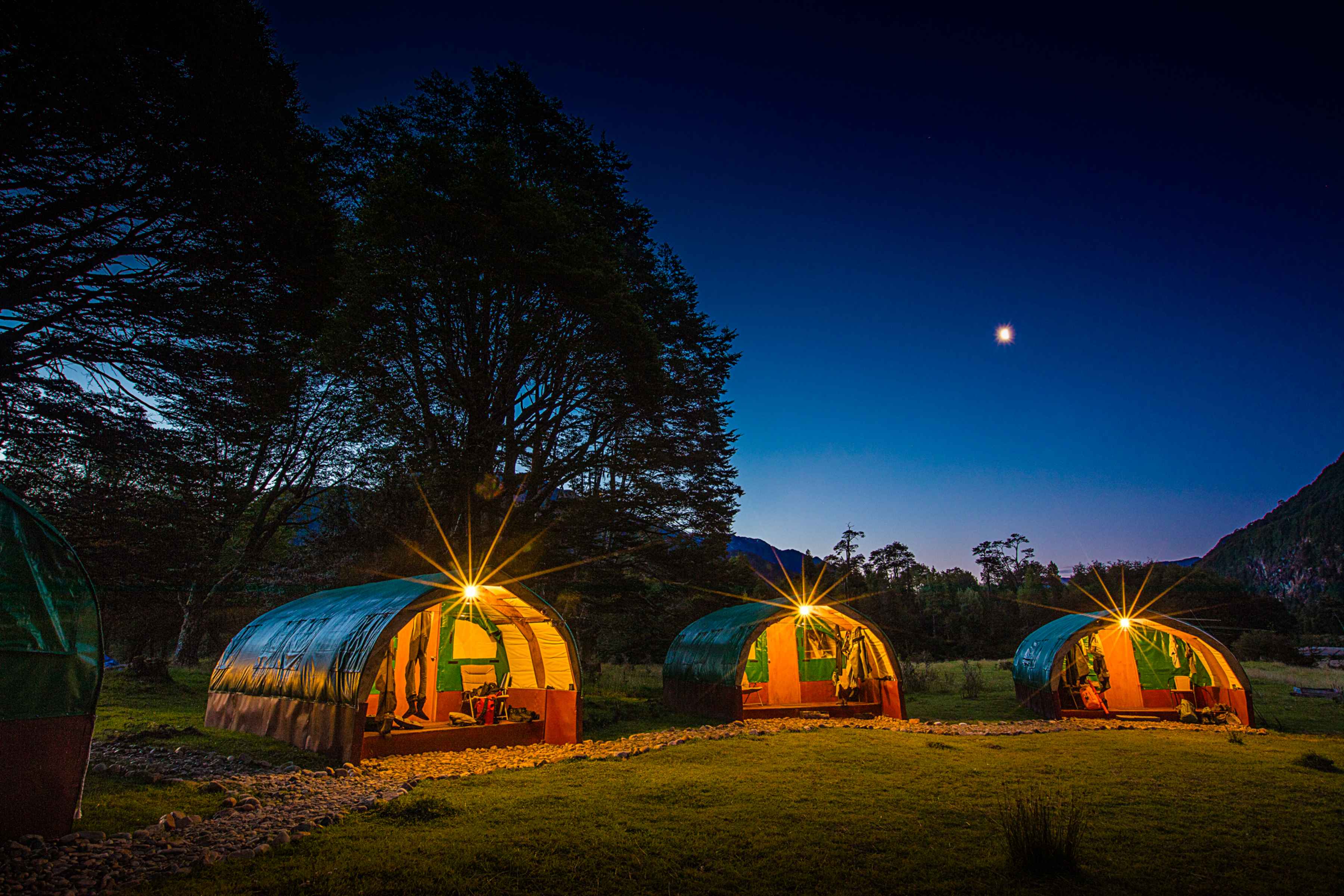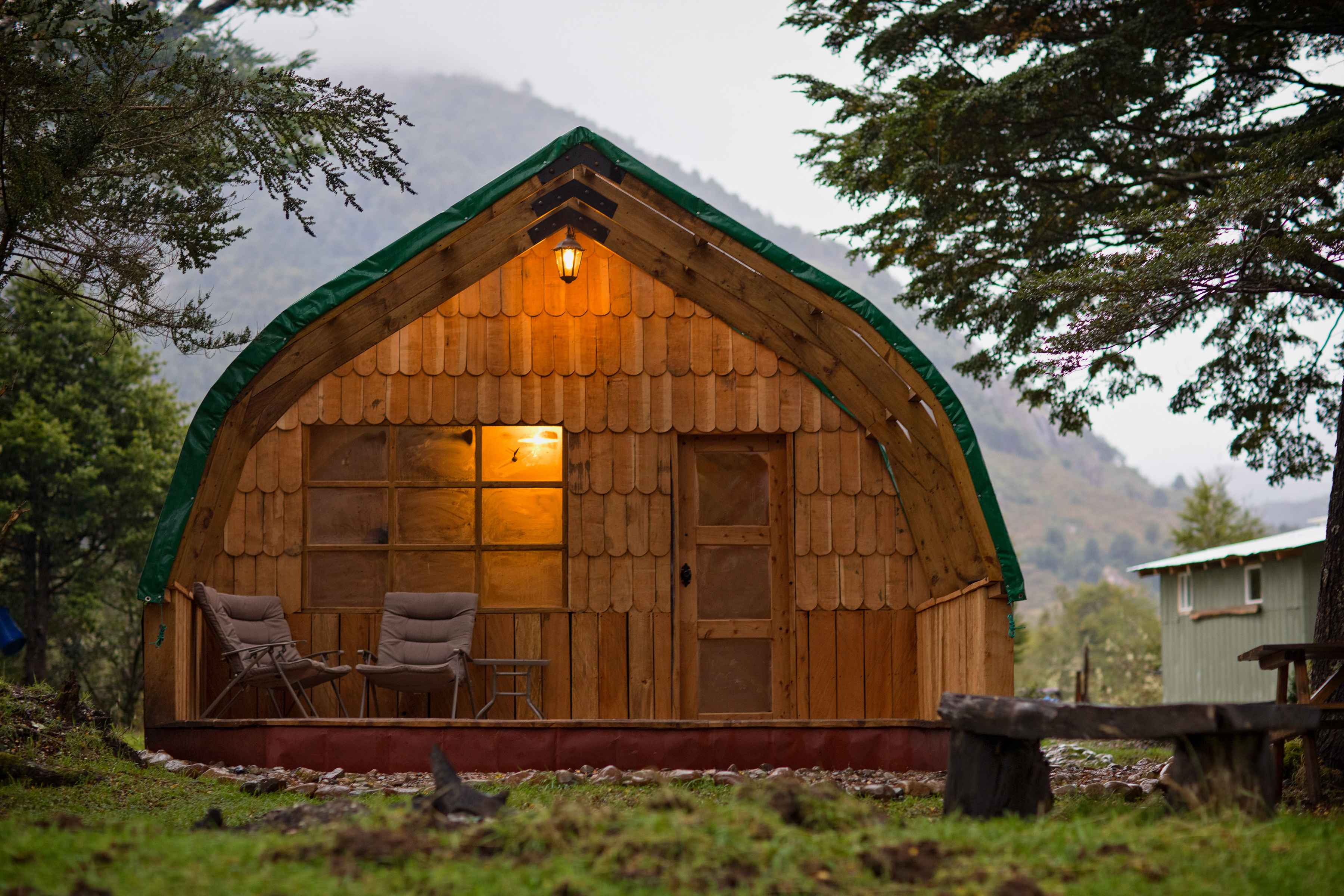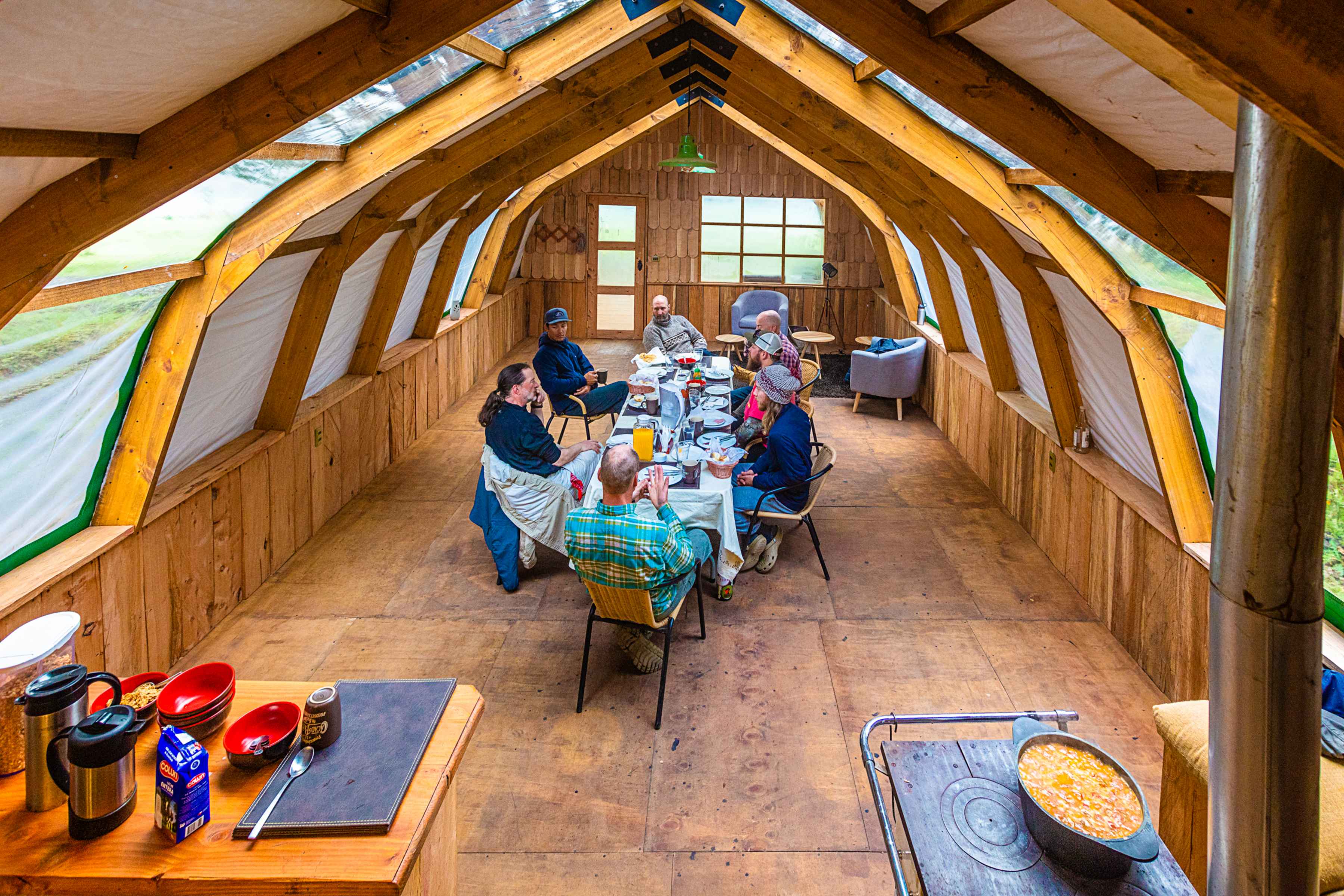 WHAT'S INCLUDED
Nearly everything. All lodging, guiding, ground transportation, meals and beverages (both non-alcoholic and alcoholic beverages) are included. Flies and terminal tackle are also included. In some cases, loaner rods, boots, and waders can also be provided by the lodge.
WHAT'S NOT INCLUDED
Air travel and gratuities.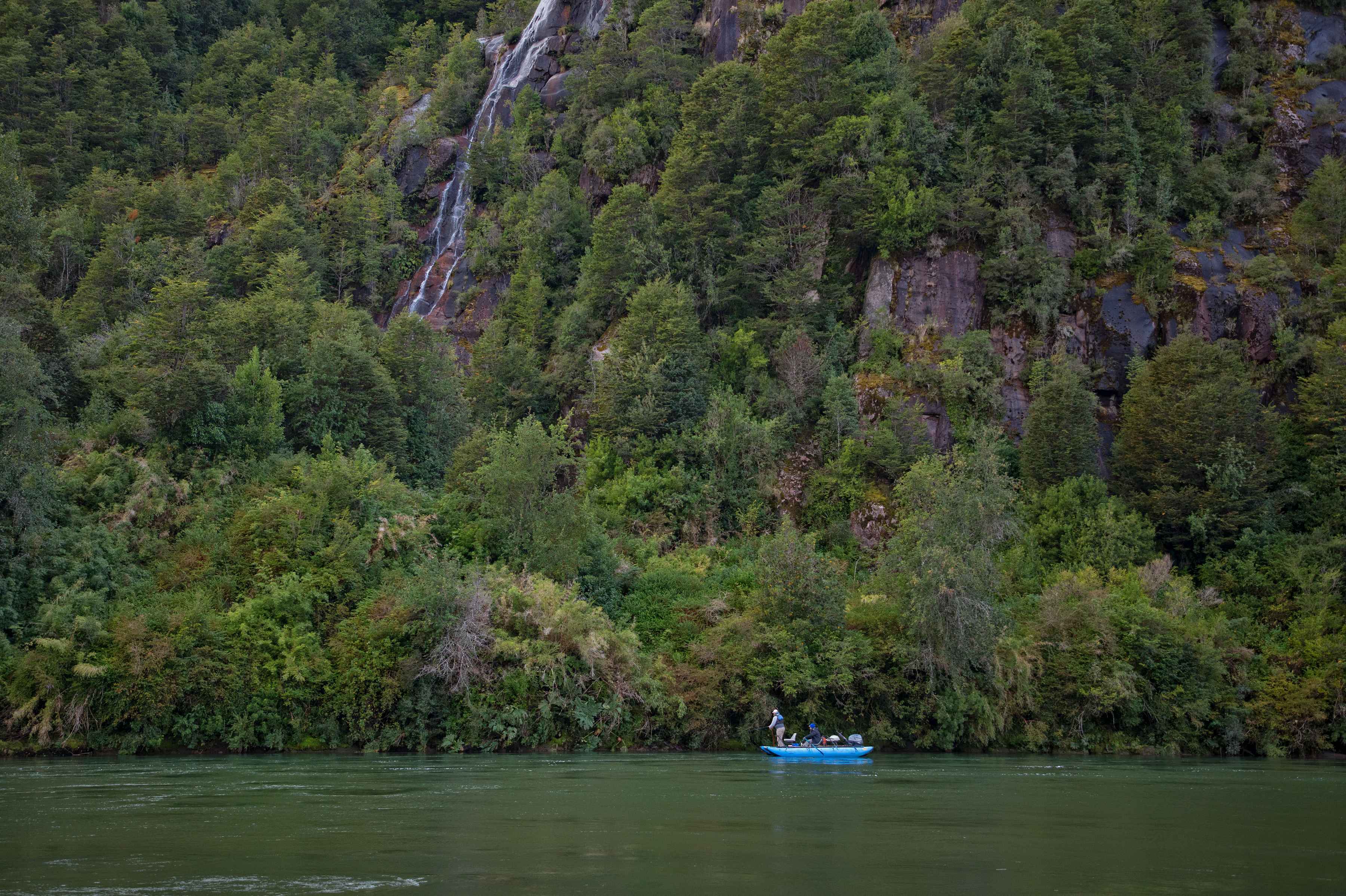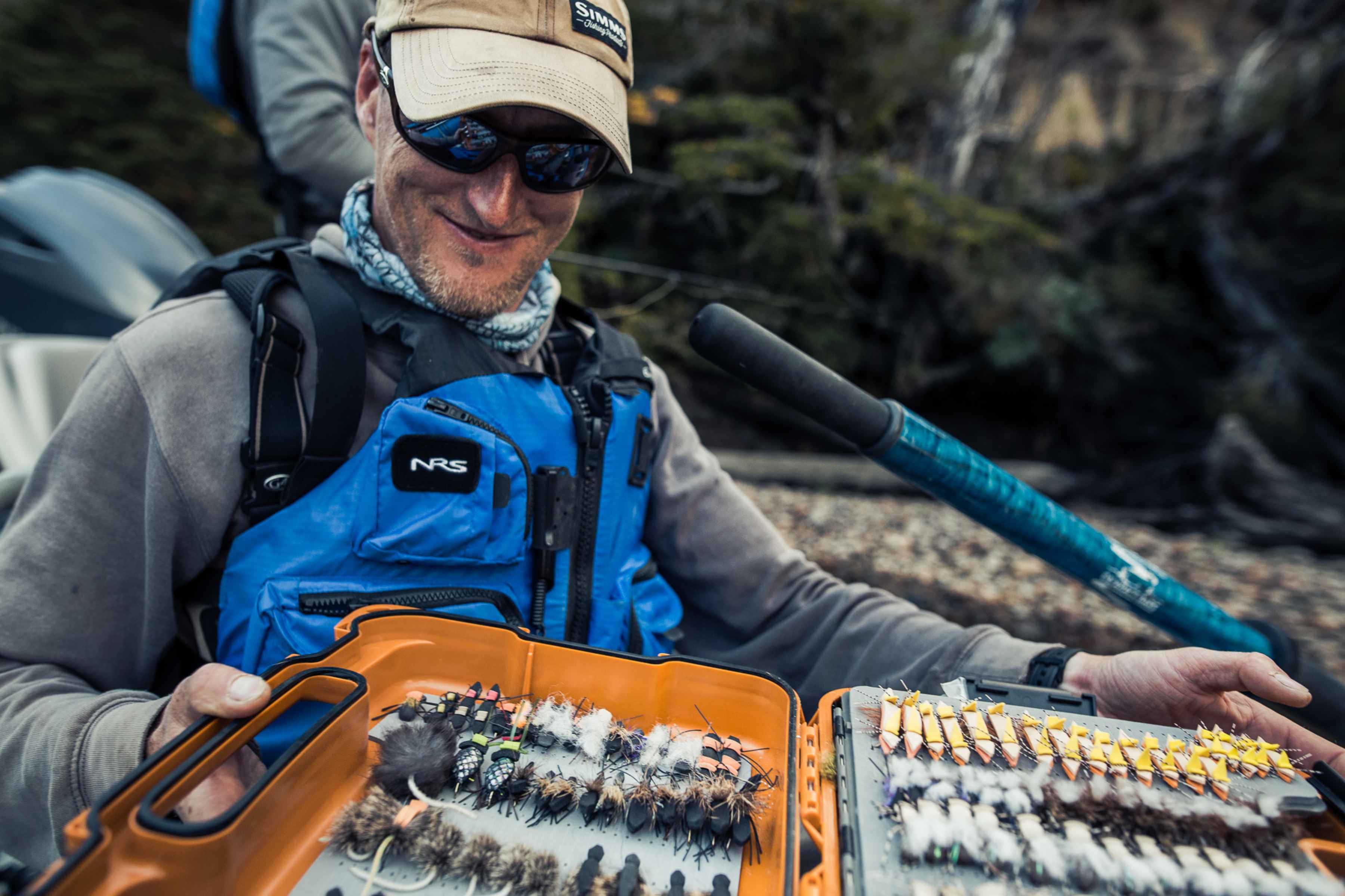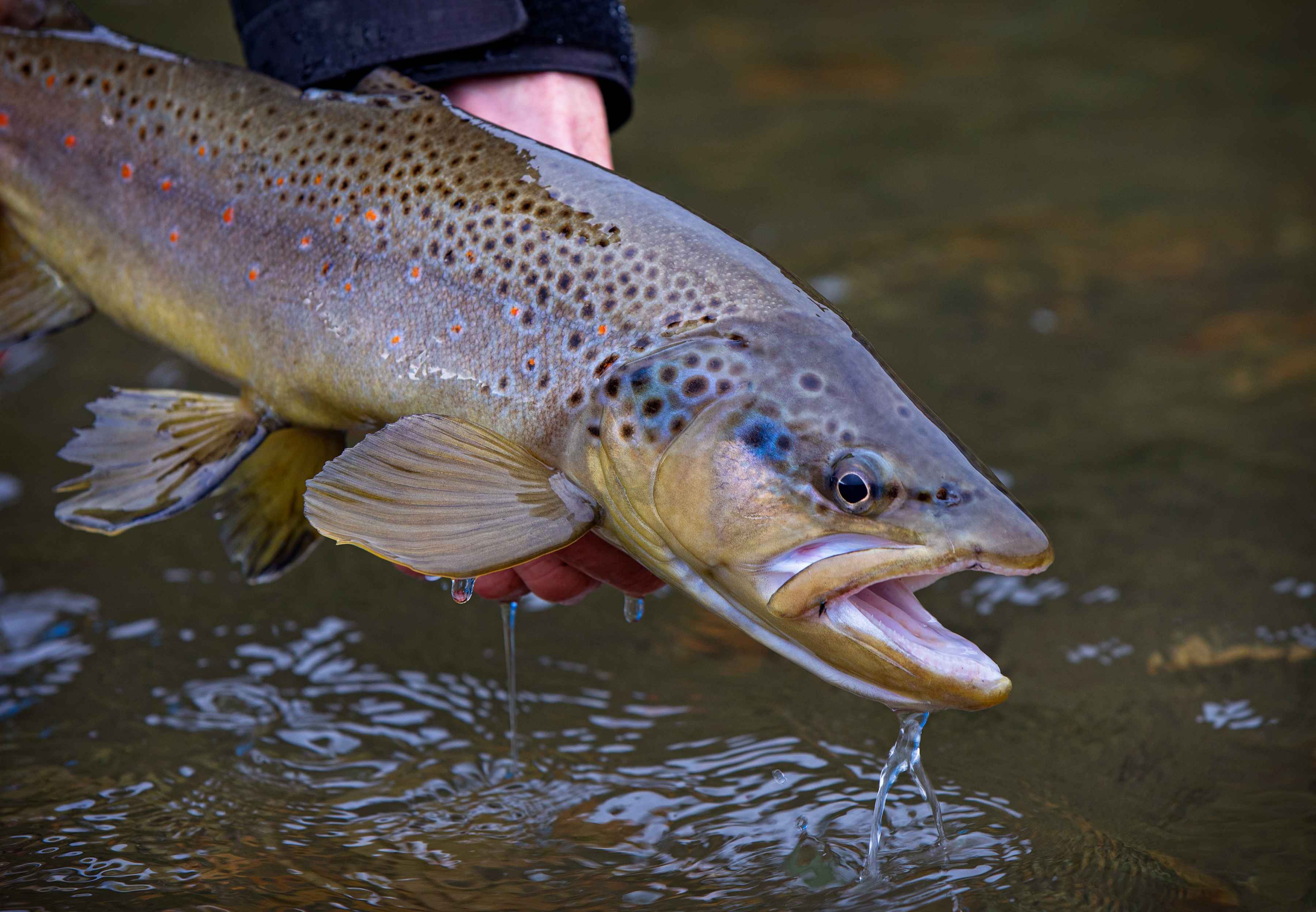 THE COST
Per-day costs of our Patagonian adventure — where you'll fish some of the best trout water found anywhere, dine on fine cuisine, enjoy free flowing Chilean and other regional wines and aperitifs, and virtually everything is provided for/included — are less or on par with what you'd to spend for a stay in an Alaskan tent camp, where you'd typically pack your own flies and tackle, fly in your own booze and enjoy home cooked, but simple, meals.
Join us — and help us craft the stories we'll tell when we return.
Space is limited! If you're interested in joining us, please fill out the form below and we'll be back to you shortly to answer any questions, provide additional information, and share more photos if you'd like to see them.
THE RUNDOWN

WHEN: River of Dreams Basecamp: Nov 2-6, 2021 (4 nights, 4 fishing days), Magic Waters Lodge: Nov 6-12, 2021 (7 nights, 6 fishing days)

WHERE: Patagonia, Chile

RIVERS: Paloma, Simpson, Huemueles, Mogote, Blanco + local spring creeks and lakes
FISHING: 50/50 float/wade mix (approximately)
COST: $5,500 (Lodge week), $3,999 (Basecamp week) *
* prices do not include airfare or gratuities
Ready to reserve your spot? Or just want to learn more about the trip? Fill out the short hosted travel inquiry form below.
Hosted Travel Inquiry: Chilean Patagonia 2021