I'm going to prison. With flies in my pocket. The prison is in California's coastal waters. The flies are for Idaho rivers. The pairing is unintentional, but there it is all the same.
I coach youth hockey in Idaho Falls. One of the kids had his big brother tie eight flies for me. I received them at practice the night before I left town. The rink is cold so I had my coat on. I slipped the fly box into my coat pocket and that coat ended up on a plane with me on my way to prison. An old prison. Alcatraz.
Alcatraz Island is part of the Golden Gate National Recreation Area now, but back in its day, it confined the most dangerous convicts in America. Each prisoner received a Rules and Regulations book upon arrival. Rule #5: Privileges.
"You are entitled to food, clothing, shelter and medical attention. Anything else that you get is a privilege."
Fishing is a privilege.
The Agave Trail wraps around Alcatraz. It's closed during nesting season, but this isn't nesting season so I have the privilege of walking the island's edge imagining what it would be like to miss out on what I see, but as a prisoner, couldn't touch. Hearing salty waves hit shore must be torturous when you can't wade. The fish living under those waves—striped bass, salmon, rockfish, halibut, sturgeon and shark—must seem huge and hungry when you can't cast. The sun, the storms, both savory to prisoners who weren't thinking about what they would miss when they did the thing that got them here.

All those inmates, Al Capone included, are long gone from Alcatraz. The National Park Service has managed it as a tourist attraction for decades. While I can't see bodies behind bars anymore, I can still smell them. The stench of being trapped is sealed in the cells where prisoners lived without privilege for making poor choices.
There's Fish Row. That's where new inmates went. It looks nothing like fish row. There are no trout stacked up in riffles, just bars and more bars down both sides of a cement alley.
Fish come up in the kitchen too. Sometimes cooks served fish in the mess hall. They were known for making decent dishes. Maybe the prison food never hurt anyone, but those knives, each with an outline etched around it on the kitchen wall for inventory's sake, probably did.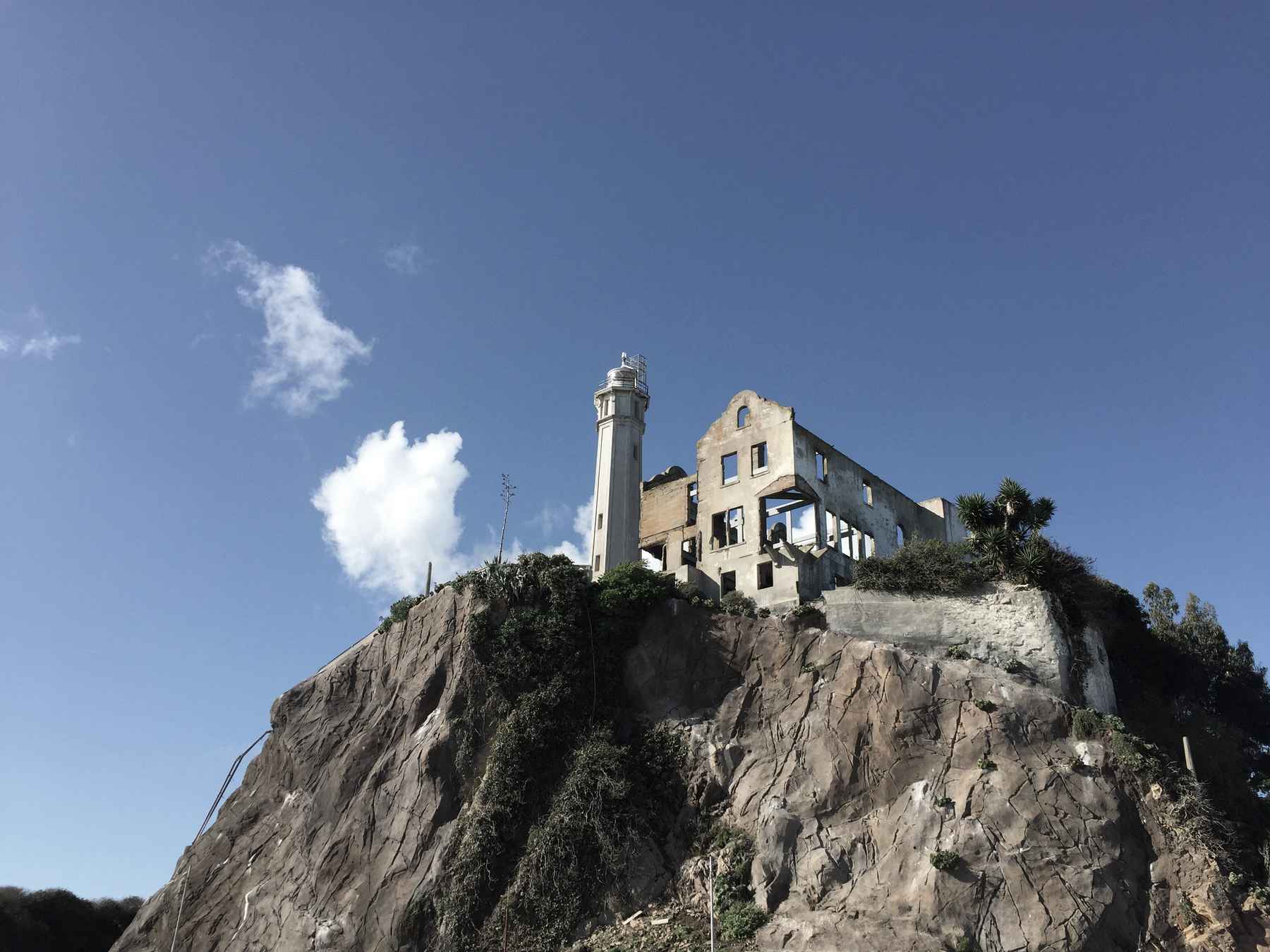 There's also fishing in the D-block. Solitary confinement. Where fishing is done in the dark. No light. No flies. Inmates killed time in this suffocating cube by ripping buttons off their shirt, flipping them into the dark and fishing around blindly for them. Over and over again.
I'm not patient enough for flipping buttons or tying flies. In fact, I've never tied a single one, but I bet prison would change that. I'd make myself tie flies while doing time. The process would become my calendar. One a day for every day I couldn't fish. What a privilege.