Join us this February as we return to Mexico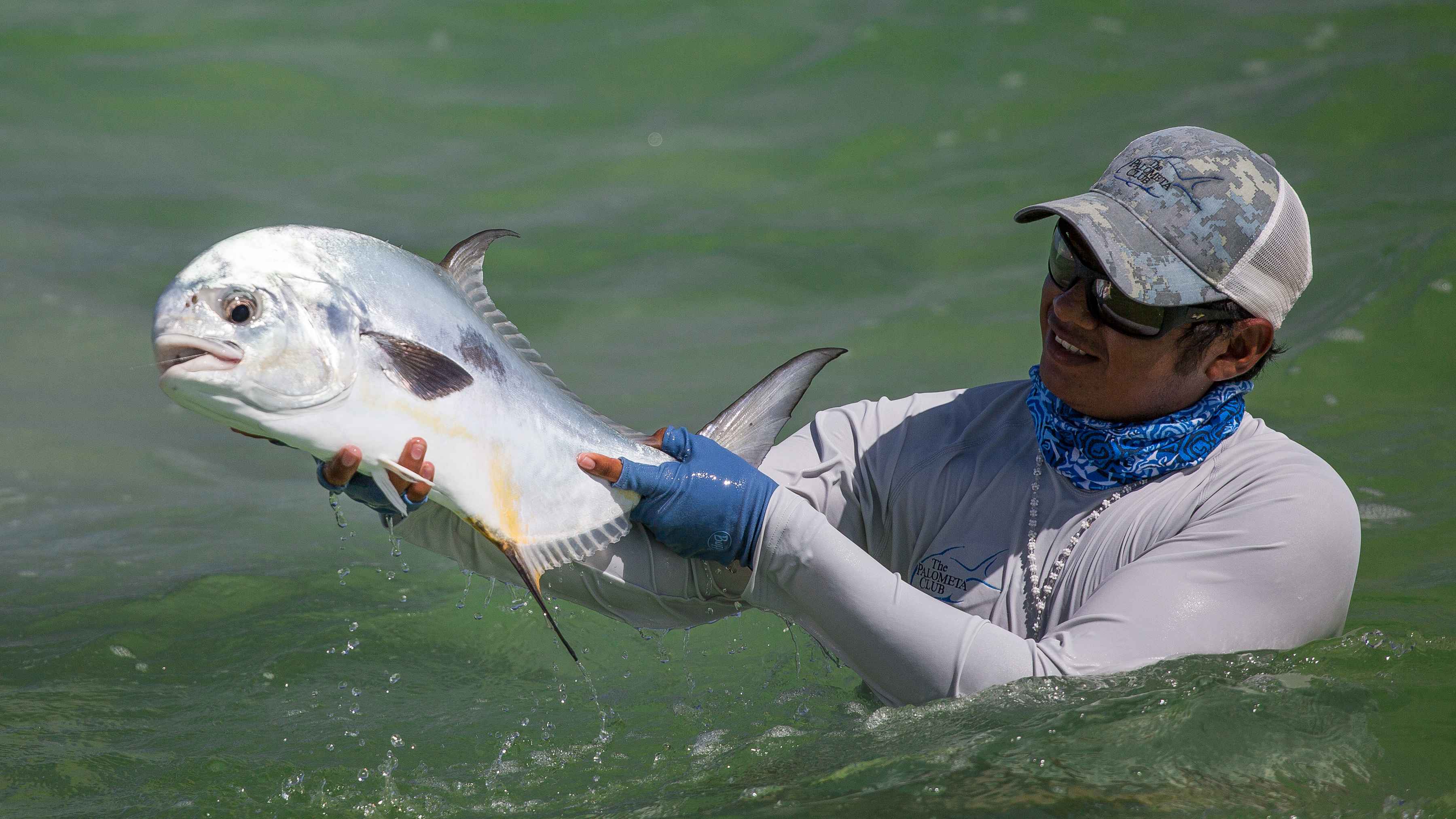 The Palometa Club, in Mexico's Ascension Bay, likes to call itself the "world's #1 permit lodge." While we're sure that at least a couple other lodges would beg to differ, we won't. The bay is rife with permit throughout the year, and the club's system which puts two experienced guides in every boat not only dramatically helps increase the number of permit shots anglers get, but helps significantly reduce wasted shots as well. In less than 10 years, The Palometa Club has built a reputation as one of the finest permit destinations on the globe. But don't just take it from us ...
"If you want to catch a permit on the fly, there is no question that you stand a better chance here than any place I know." – Lefty Kreh
We're headed back to The Palometa Club in February, leaving winter weather behind in the states, in search of not only permit, but lots of bonefish and a bunch of other salty critters that swim in Ascension Bay. This time, we'd like you to join us.
THE BASICS
WHEN: February 5-12, 2016
WHERE: The Palometa Club -- Ascension Bay, Mexico
COST: special pricing of $3,950 per angler (based on double occupancy)
Heard enough already? Then CONTACT US to reserve your spot. Otherwise, read on.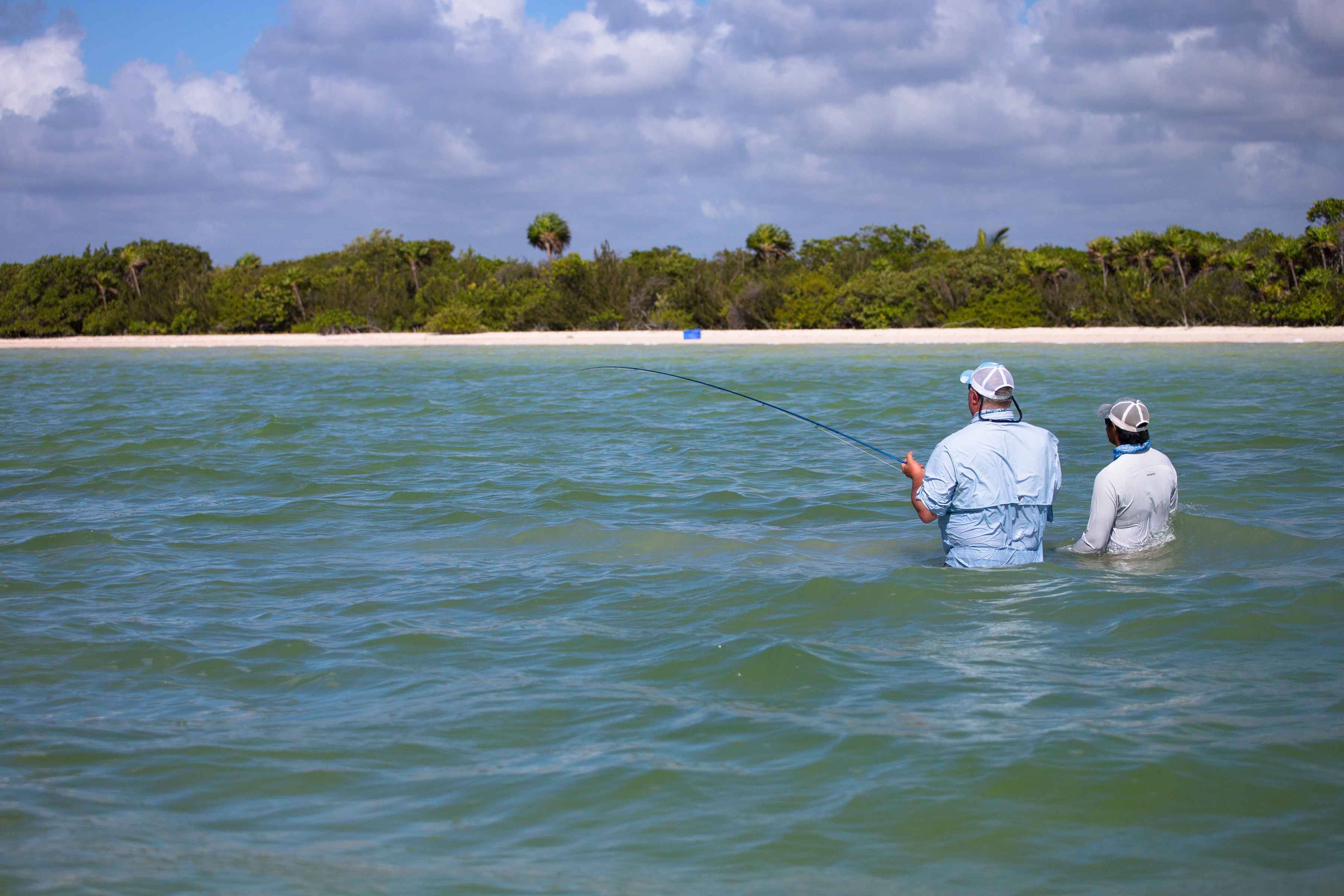 Whether you're already a permit junkie, an avid bonefish angler looking to add permit to your list of obsessions or have yet to cross a tropical saltwater fly fishing trip off your bucket list, Ascension Bay has much to offer.
PERMIT
As you've already heard, the permit program at The Palometa Club is second to none. This isn't just permit fishing, it's permit culture. The club's guides are insanely permit-focused and are constantly honing their approach to getting these elusive fish to hand.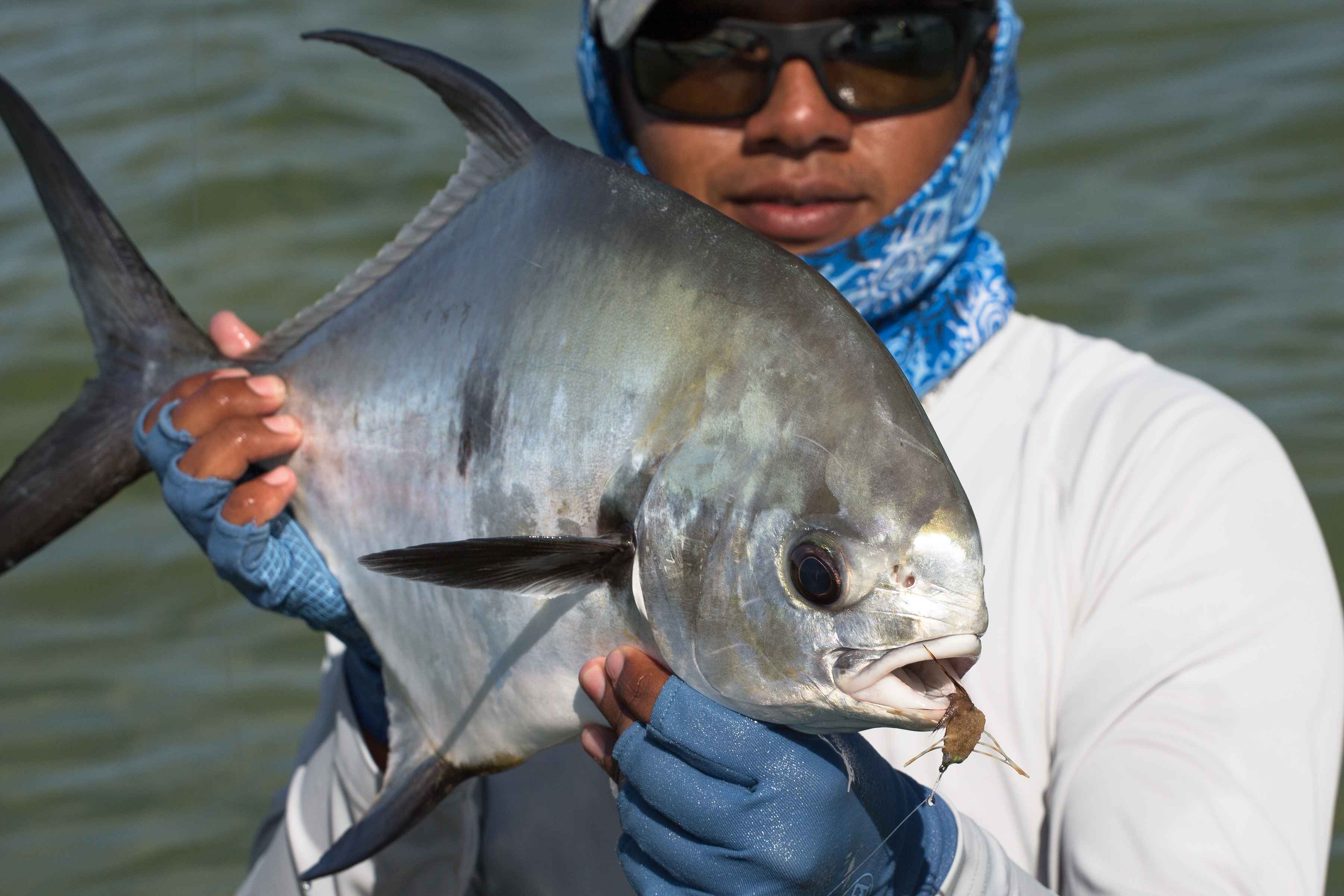 You'll scan Ascension Bay's seemingly endless number of permit flats for feeding and cruising permit. Sometimes the shots will come from the boat, but often your guides will rush you into the water to chase permit on foot, which will get your heart racing and your adrenaline pumping. You'll do your best not to screw the whole thing up. And then it will happen again.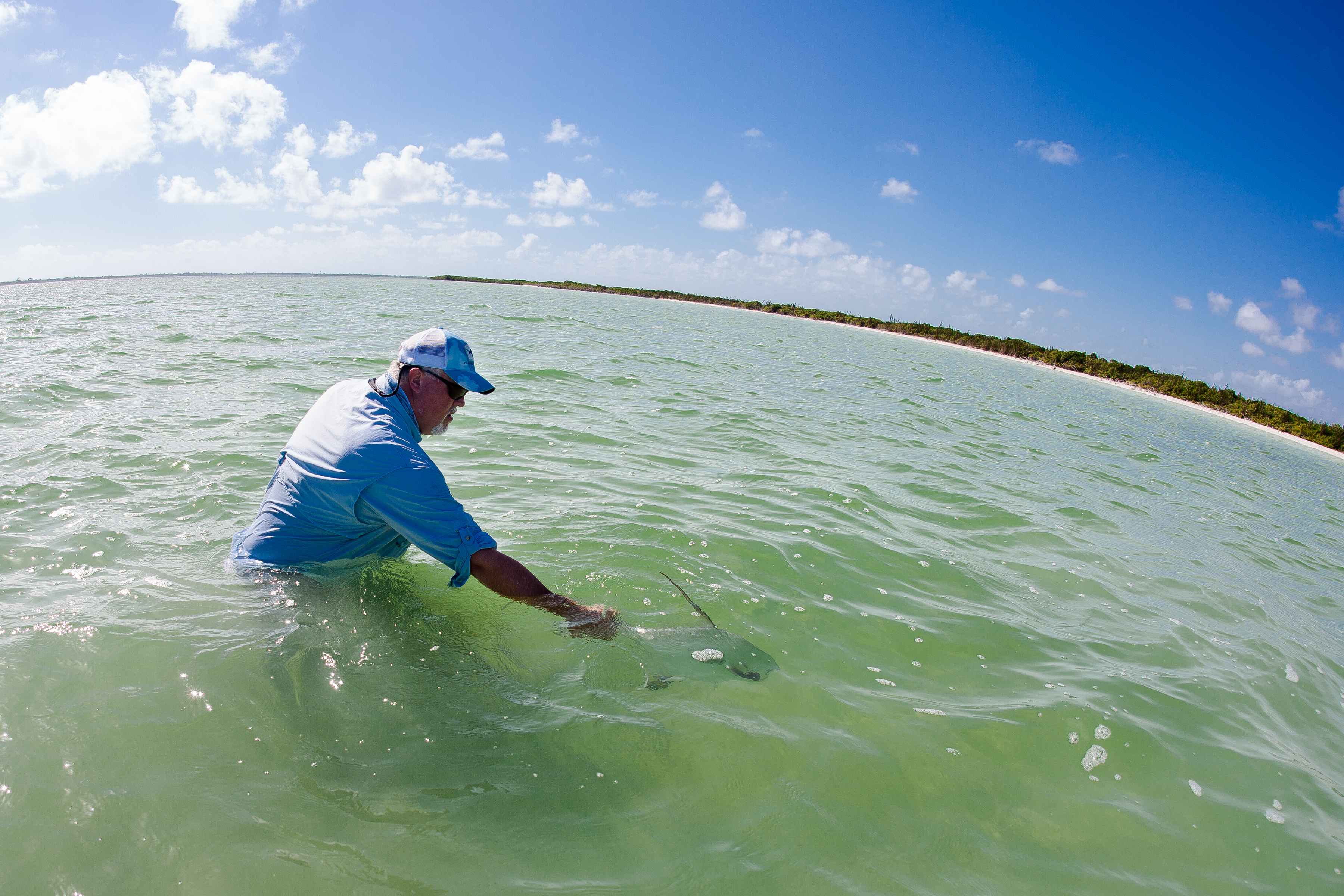 BONEFISH
Ascension Bay has always been a bonefish destination, especially for beginner bonefish anglers thanks to its enormous bonefish population and fish which have a reputation for being un-spooky and undiscriminating compared to their counterparts in destinations like the Bahamas and Belize. Until recently, the tradeoff of the bay's easier-to-catch bonefish was the fact that they were relatively small. Over the last decade or so, that has been changing and bigger bonefish are becoming the norm. You're still unlikely to find 10 pounders in the bay's waters, but true "Bahamas-grade" bonefish are now common. And did we mention there's lots of them?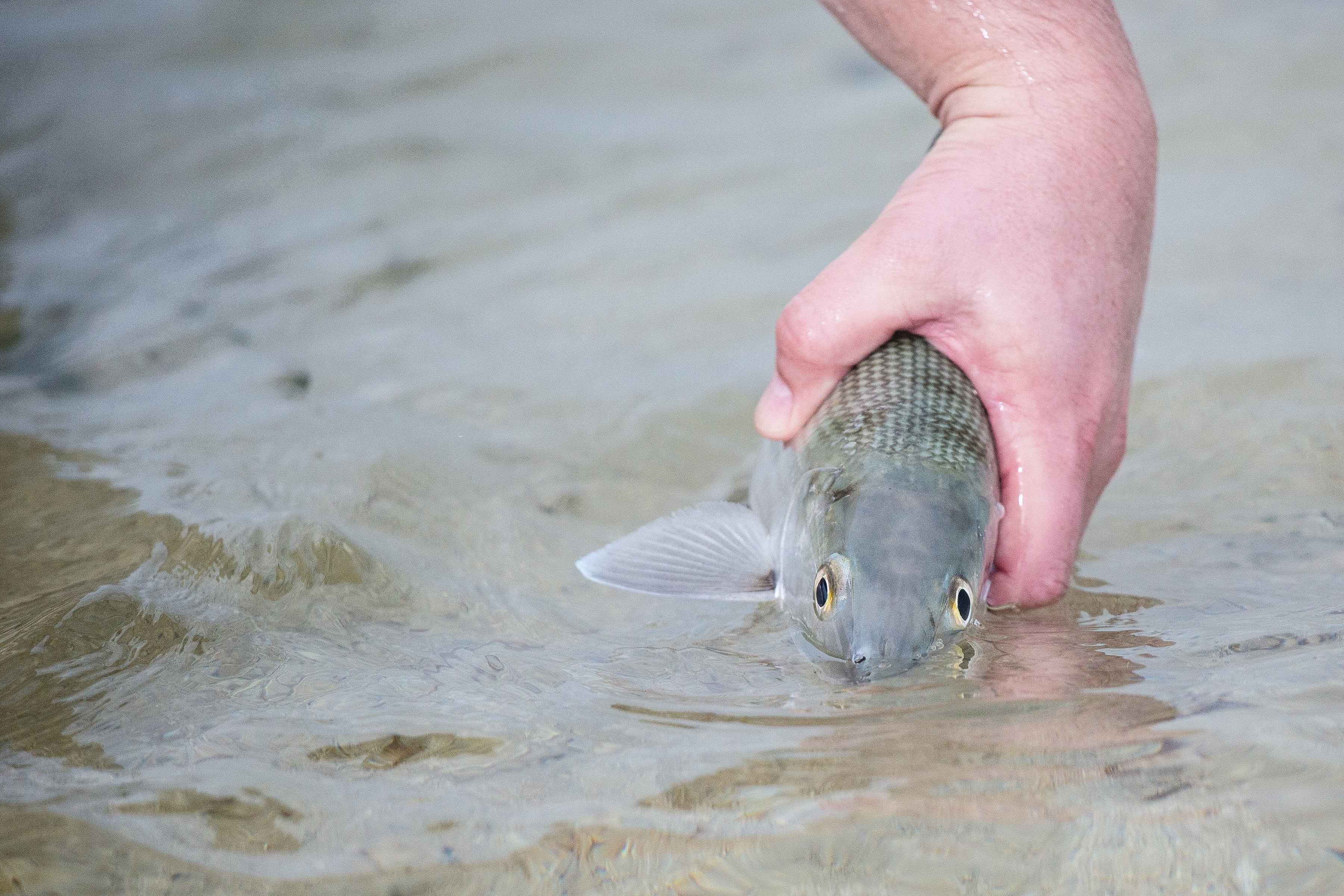 OTHER SPECIES
The waters surrounding The Palometa Club are also rich with other species that can and should be targeted. Barracuda and jack crevalle abound. Baby tarpon lay up in freshwater channels that flow into the bay. Snook ply the edges of the mangrove.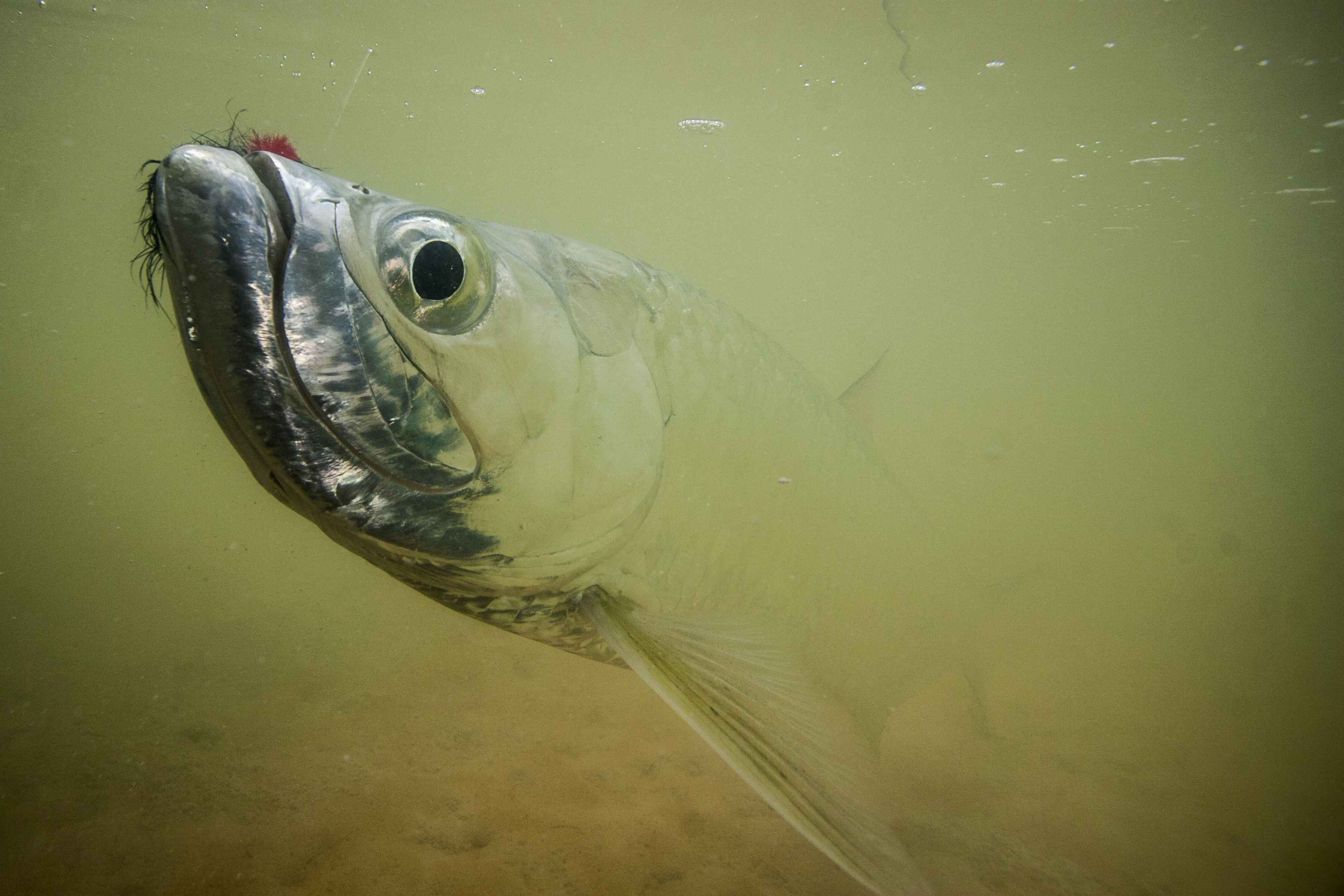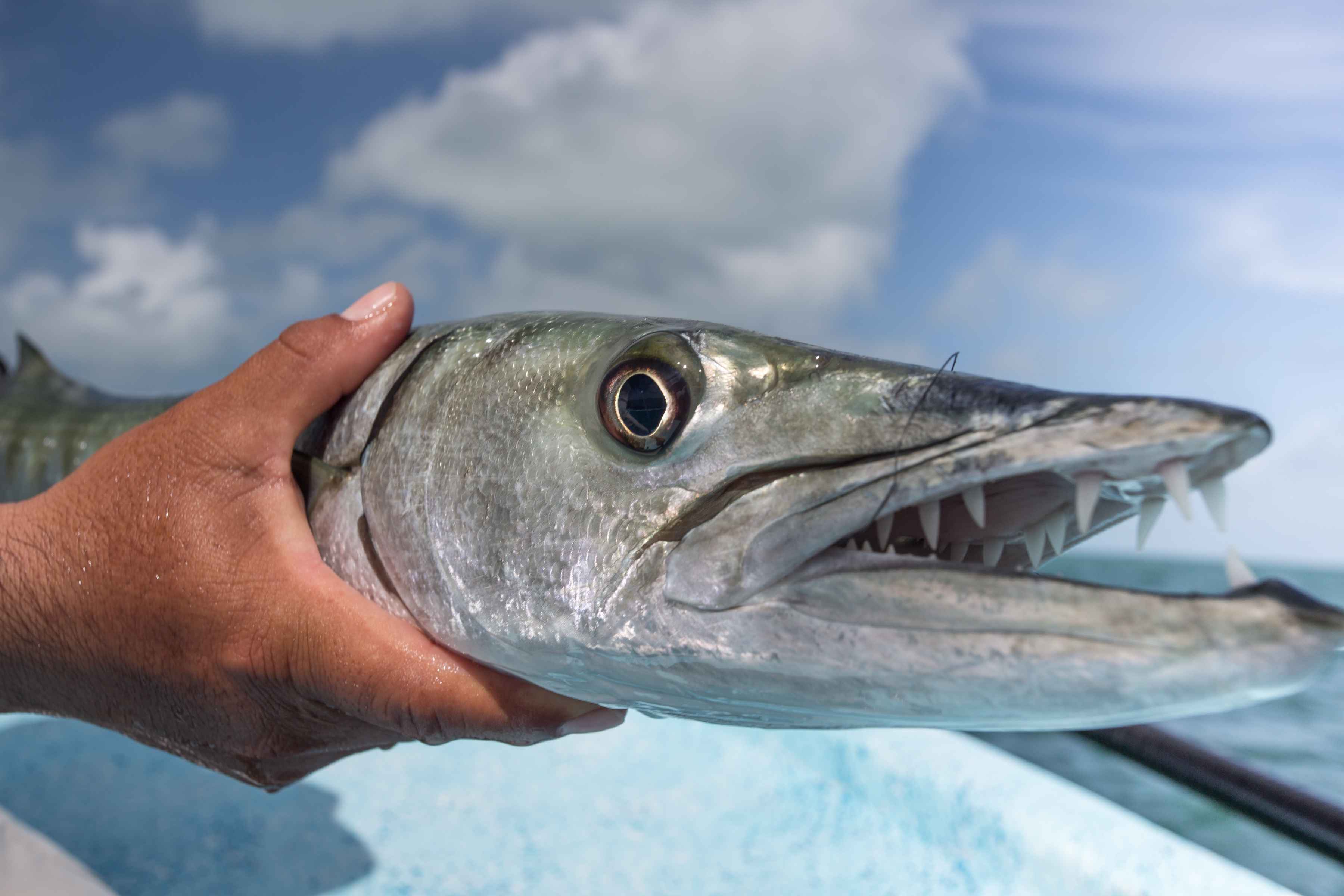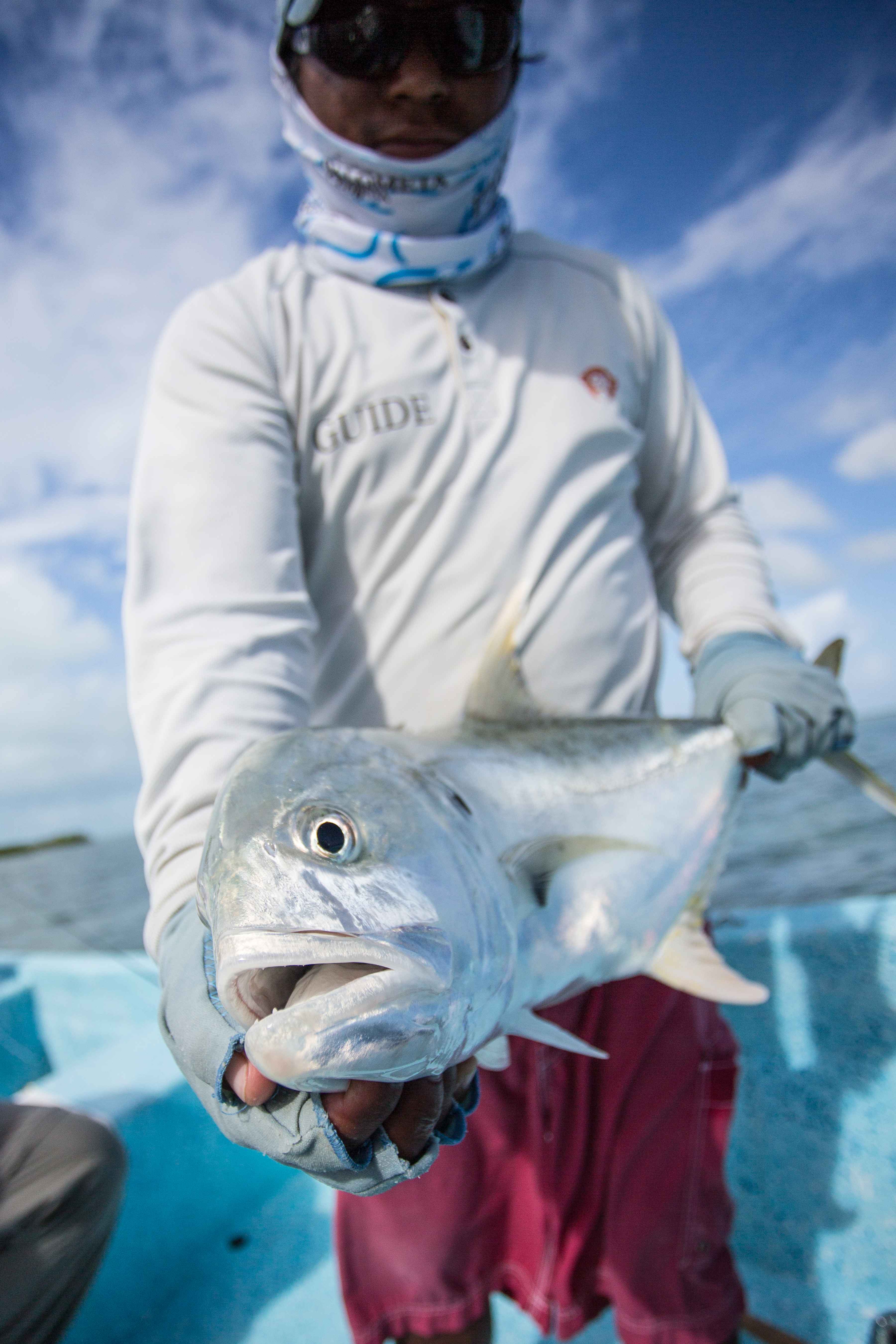 THE CLUB
The Palometa Club isn't a big, tropical resort with lots of glitz and little substance. It's no dirtbag fishing shack either. The club is best described as a boutique fishing lodge.
The accommodations are refined, but casual and the club's beachfront setting is perfect for relaxing in the hammocks and enjoying big ocean views.
Meals are served family style and are all prepared in house by the club's full time kitchen staff. Breakfast always features rich, Mexican coffee, eggs, meats, toasts, tortillas and fresh fruit. Lunch is bagged and is typically eaten under the shade of island palms somewhere in the middle of the bay. For dinner, expect local Caribbean and Mexican dishes like moja de ajo, pollo con mole, and chili rellenos, followed of course by dessert.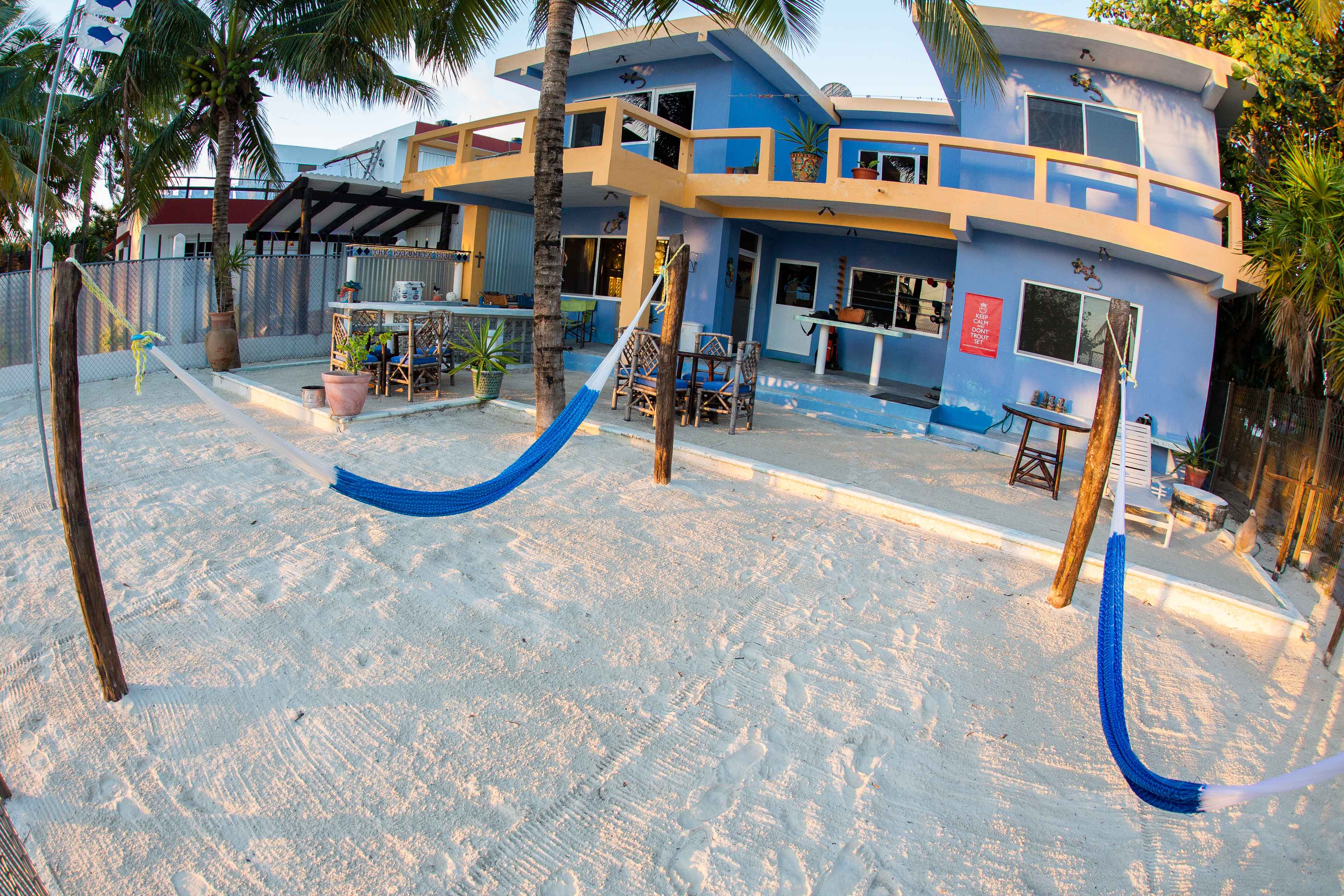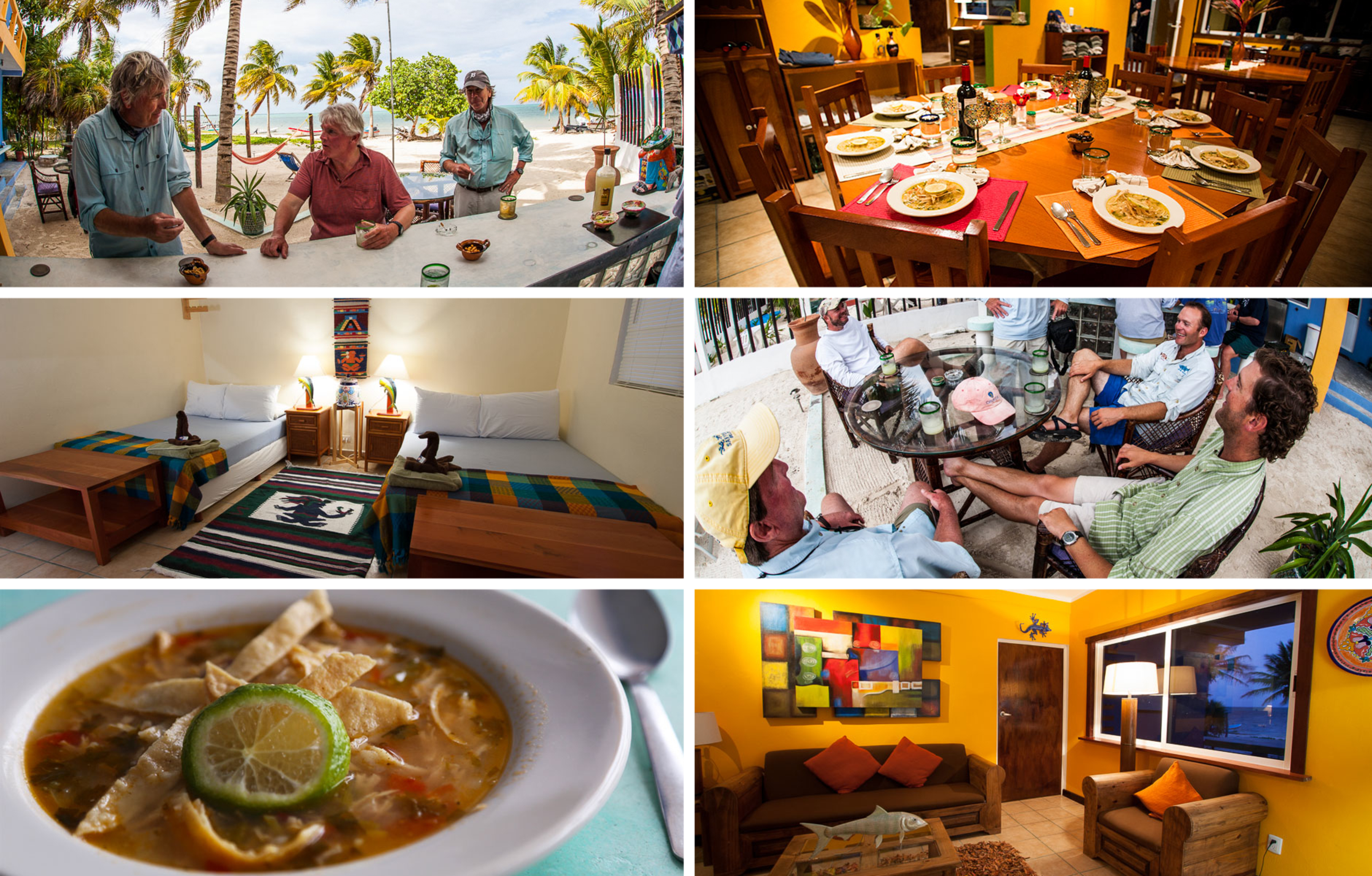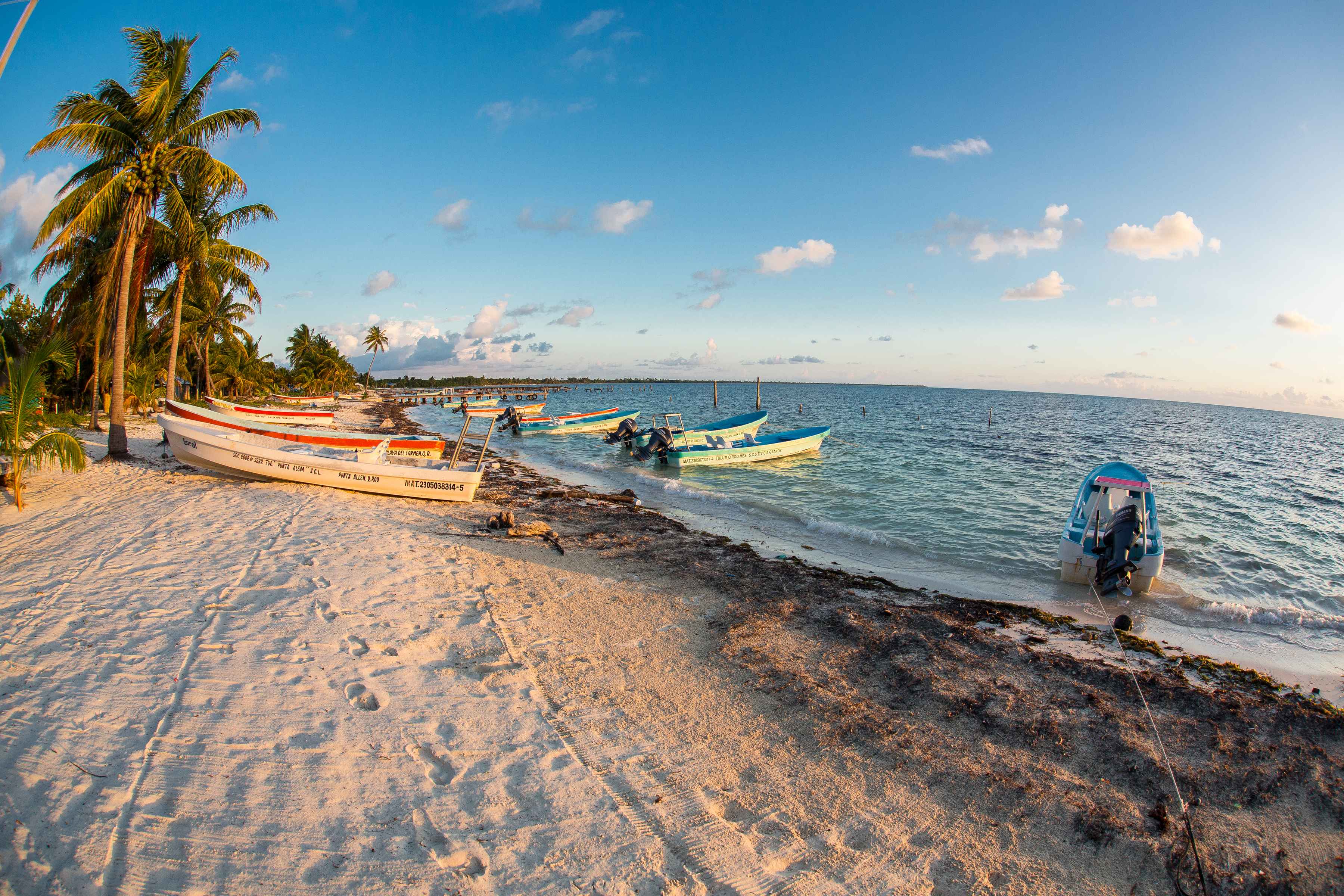 Return from each day of fishing to iced cold margaritas, rum drinks, cold beer and freshly made ceviche, all served on the club's beach bar -- where happy hour offers everyone a chance to celebrate (or lament) the day's hits and misses.
The Palometa Club will quickly feel like home and one you'll have a hard time saying goodbye to when the week comes to a close. That's not just marketing mumbo-jumbo, either. This is a place we've come to love and one we're excited to return to. And not just for the first-rate permit fishery, plentiful and eager bonefish and wildly diverse array of other quarry, but for the beautiful setting, cozy and entertaining lodge, welcoming hosts and top-notch guides.
If you'd like to reserve a spot, hear more about the trip or have specific questions, please CONTACT US. Looking forward to seeing you in Mexico.
Ascension Bay is a place that you'll return from with stories to tell, just like we did. For an even more detailed look at fishing Ascension Bay, be sure to check out these stories from our last visit.
Permit: your new addiction (over 30 photos)
La Bomba
Why are barracuda so under-targeted on the flats?