What fish is found on the flats year round, requires a stealthy, careful approach, bends over a stout 9 weight like it's a wet noodle, disappears fly line into backing in mere seconds and virtually never fails to put on an aerial show replete with leaps and head shakes and thrashes? It's not the bonefish. Or the coveted permit. Or even the burly tarpon. Nope. It's the barracuda. A fish we've long lamented as woefully undertargeted on the flats.
So we decided to do something about it. This December, after winter's chill has set in, after all the presents have been torn from under the tree and opened, we're heading south. South to the Bahamas. To Andros Island. To Bair's Lodge. To chase barracuda (and bonefish, of course).
We're looking for 10 anglers to join us. And to twist your arm, we're going to appeal to both your sense of greed and your sense of good.
Over the course of 5 fishing days, we'll be devoting 2 days to chasing barracuda—to the inaugural Hatch Magazine Barracuda Tournament. Some of us will spend the other 3 days chasing the fish that the Bahamas and Andros Island are famous for—bonefish (and big ones, at that)—although others will no doubt keep trying their luck with the wily barracuda.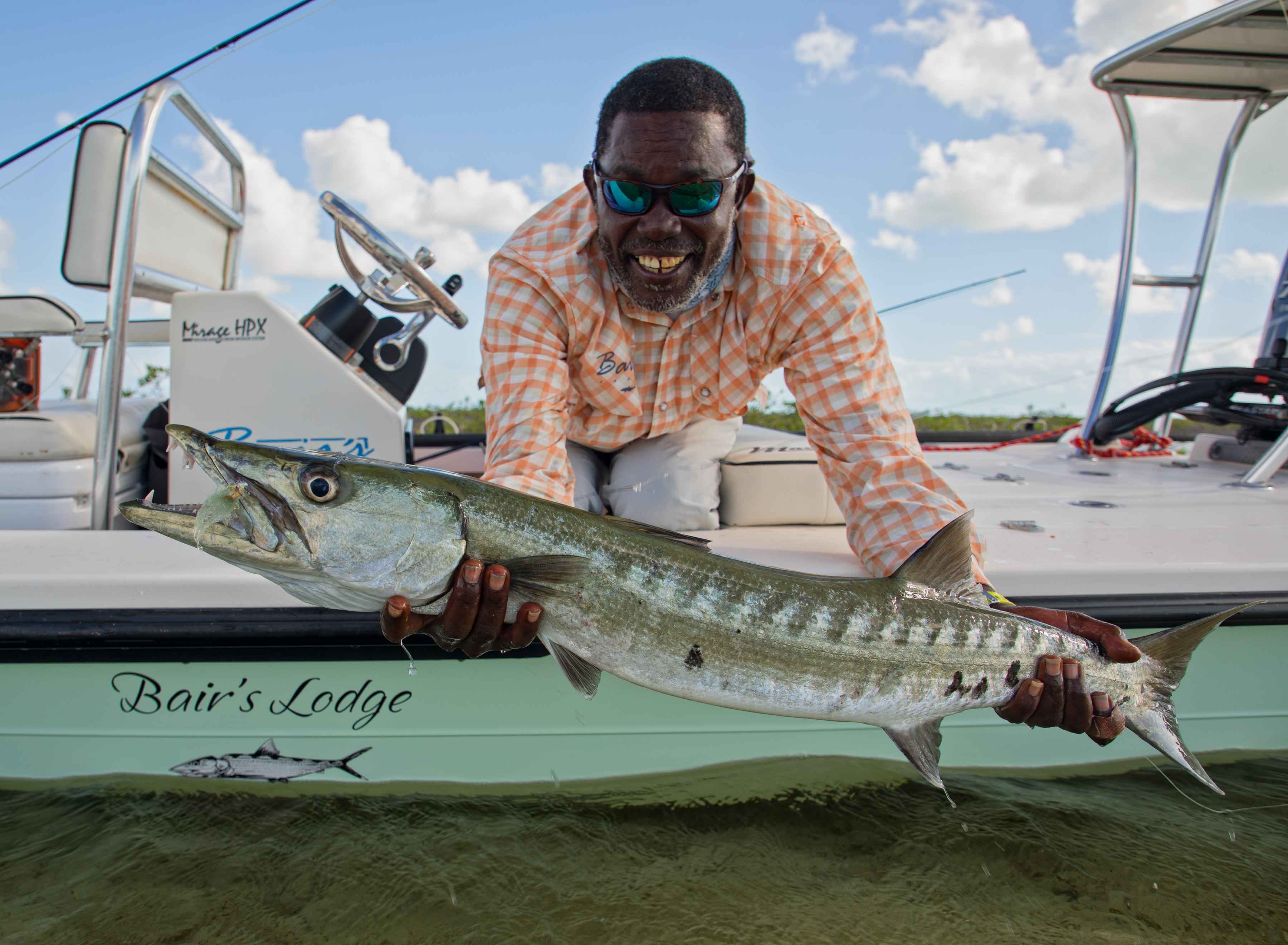 When all is said and done, we'll ring in New Year's Eve on the beach in the Bahamas, we'll give away an enormous amount of some of the finest fly fishing gear on the planet and we'll raise thousands of dollars for Bonefish & Tarpon Trust. Just how much we raise will be up to the anglers in the tournament (more on that later).
THE BASICS
WHEN: Dec 30, 2018 - Jan 5, 2019
WHERE: Bair's Lodge, Andros Island, The Bahamas
SPOTS: 10
COST: $4,650 all inclusive except flights (includes lodging, meals, open bar, guided fishing, fishing license, transportation between Bair's Lodge and Congo Town Airport and loaner fishing equipment)
pricing based on double occupancy

THE GREED
As noted, we'll be giving away a veritable boatload of gear thanks to generous sponsors G. Loomis, Nautilus, Airflo, Patagonia, YETI, Costa, Simms and Loon. In fact, every angler on the trip will win at least $200 in gear and have a 1-in-5 chance of winning a minimum of $2,000 in gear. Not bad, eh?
Grand Prize
The grand prize in our tournament is a big one. A very big one. And so it's only natural that it would go to the angler that catches the biggest (longest) barracuda. That angler will take home all of the following (and likely a bit more):
First Prize
Size isn't everything, right? Barracuda, despite their reputation as voracious predators, aren't typically very easy to fool on the fly. And so bringing a bevy of them to the boat isn't child's play. So to the angler that brings the most barracuda to hand during our 2-day tournament goes another very big prize:
G. Loomis IMX-Pro fly rod ($700 value)
Nautilus CCF X2 reel ($435 value)
Airflo SuperDRI Bonefish line ($99 value)
Costa 580G Green Mirror sunglasses ($249 value)
Patagonia Sunshade Hoody ($99 value)
Loon Iconic Kit ($59 value)
There's a lot more greed where that came from, but first, lets talk about the good.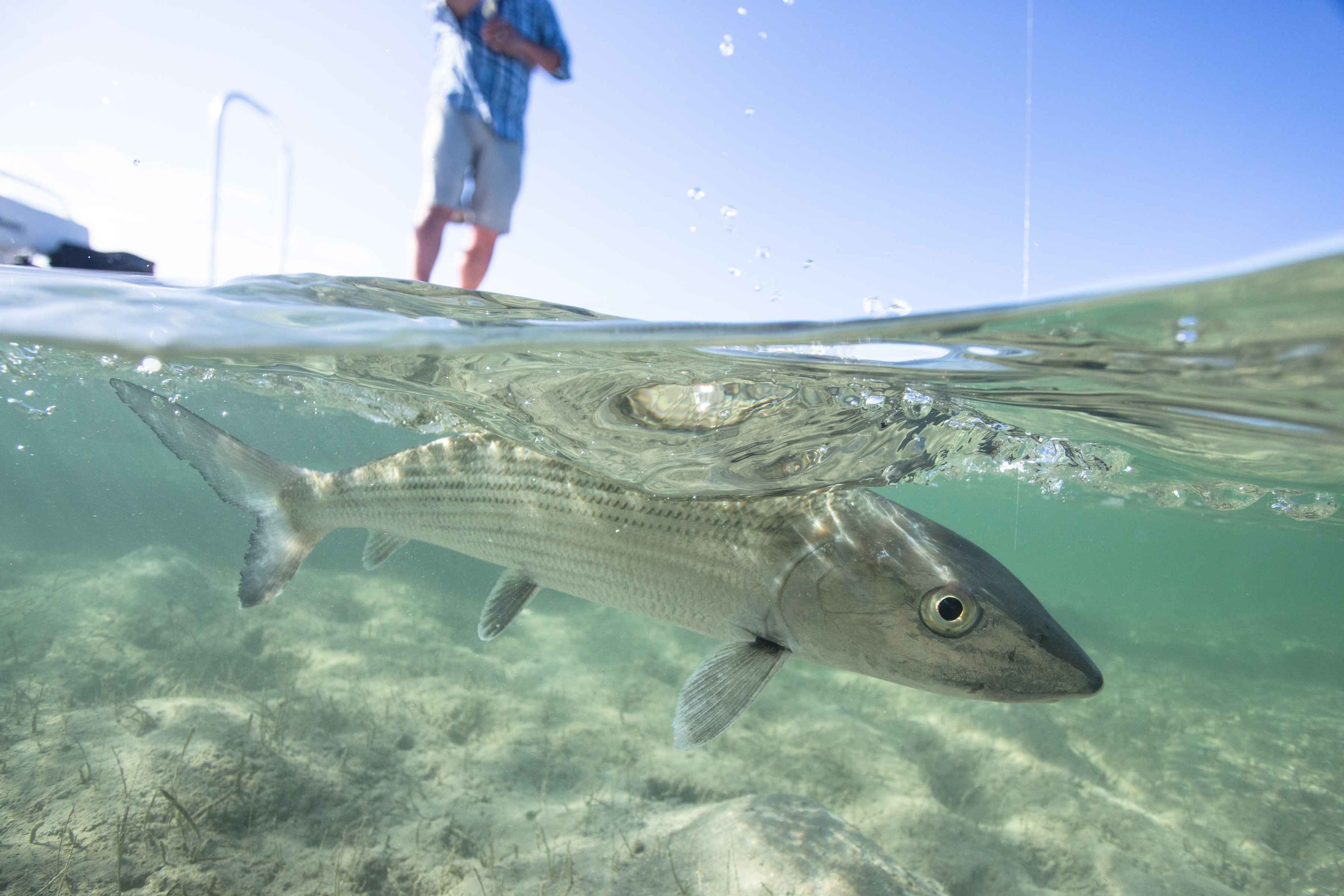 THE GOOD
Is there any organization more focused on protecting our flats fisheries—the places we chase bonefish, permit, tarpon, barracuda and more—than Bonefish & Tarpon Trust? For over 20 years, Bonefish & Tarpon Trust (BTT) has used science-based approaches to fight for healthy habitat and healthy fish. Though BTT's original focus was on the Florida Keys fisheries, in the more than two decades since its founding, BTT's work has expanded throughout southeast Florida, the Gulf of Mexico and the Caribbean.
BTT's accomplishments are myriad and far reaching. The organization has worked with Florida's game commission to implement catch-and-release regulations for tarpon and bonefish, assisted in the Bahamas' creation of six nationally protected bonefish conservation zones, launched efforts to identify and protect juvenile tarpon habitat, created the first-ever permit tagging program in Florida, Mexico and Belize, improved permit fishing regulations in Florida, worked with governments throughout the Caribbean to protect recreational fisheries that are multi-billion dollar economic engines, worked tirelessly to educate anglers about the species they target and the importance of habitat protection and has worked with guide associations and the state of Florida to improve barracuda regulations.
And that's just the beginning of the list. We implore you to take the time to learn more about BTT and all the work they do.
As part of our Inaugural Barracuda Tournament, we'll be raising thousands of dollars to help BTT. Just how many thousands is up to the anglers competing in the tournament. Sponsors have pledged to donate $10 for every inch in length of the tournament winning barracuda. So this year's winner won't only be taking home a boatload of gear, they'll also take home the knowledge that they helped raise more money for conservation, that every inch of the tournament-winning barracuda that they released back into Andros Island's crystal clear waters generated more funding for research, advocacy and protection of flats species and their ecosystems.
MORE GREED
Other Prizes
It's not just about the biggest barracuda or the most barracuda. What about the first barracuda? Or the smallest? What about best looking? Or most likely to succeed? We'll be spending the next six months or so ginning up any reason we can to hand out prizes while we're gathered around the beachfront fire pit outside Bair's Lodge, because we've got plenty of them to give. We'll be mixing in a few unmentioned surprises, plus we'll have more of some of the prizes detailed above to give away as well -- Hoppers from YETI, the saltwater version of Simms' much beloved wet-wading Intruder Boot, Costa's 580G sunglasses (our pick for 2018's best sunglasses for the flats), a horde of excellent fishing accessories from the folks at Loon, our favorite flats shirt—Patagonia's Sunshade Hoody and the stellar SuperDRI bonefish line from Airflo.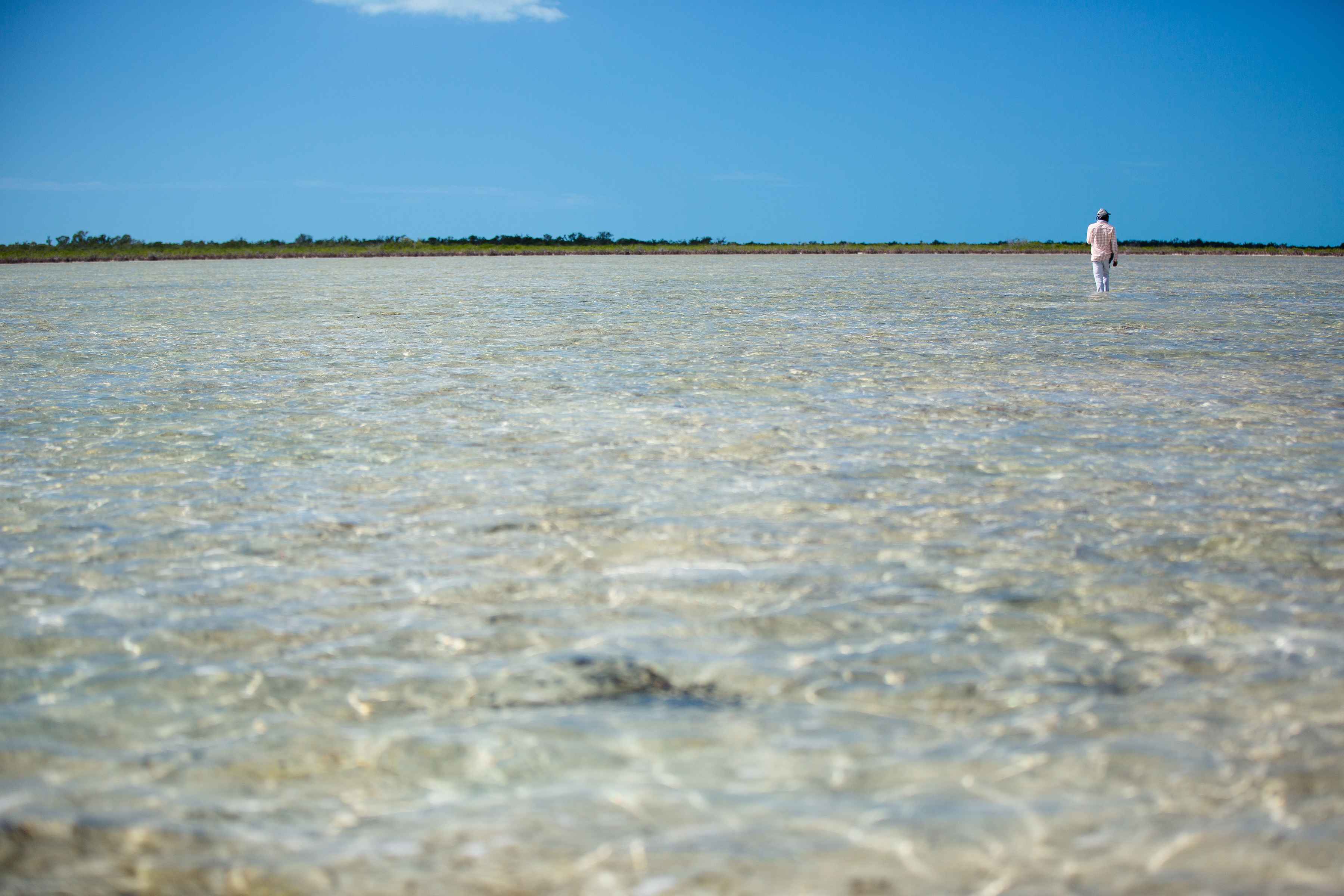 Everyone's a Winner
Speaking of those last two, as mentioned above—everyone on the trip will take home at least $200 in free gear. Each angler in the tournament will be outfitted with one of Patagonia's Sunshade Hoodies and a brand new Airflo SuperDRI Bonefish fly line ... a little high end sun protection and one of the best tropical lines on the market to help the quest for barracuda, bonefish and more on the endless, sunny flats that surround Bair's Lodge.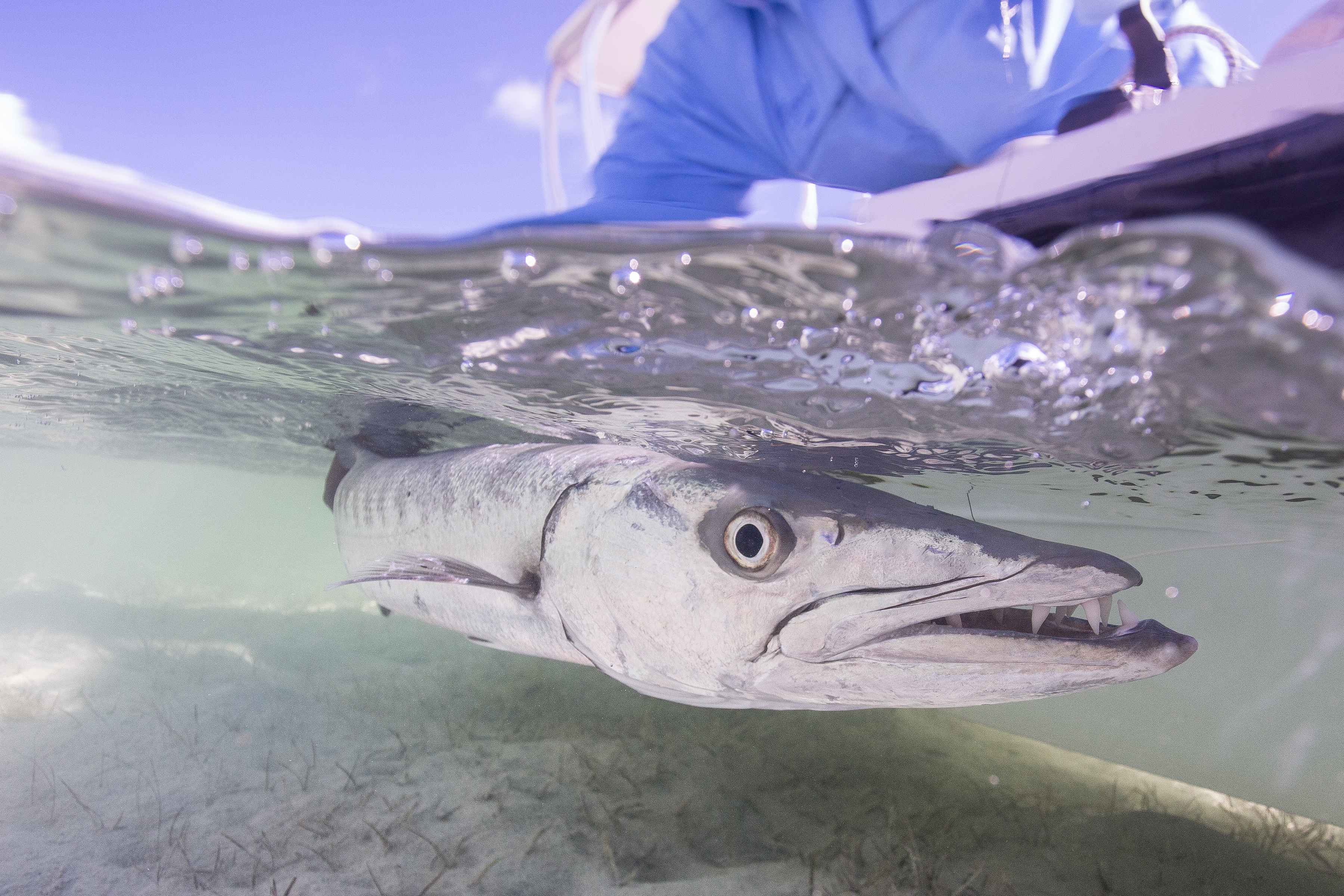 THE SPOT
Bair's Lodge sits on South Andros Island in the Bahamas. Andros is the largest of all the islands in the Bahamas, but is surprisingly one of the least populated and sleepiest. If you're a tourist looking for jet skis, paddleboats, giant frozen rum drinks with umbrellas in them or the like—this is a bad thing. If you're a bonefish angler, looking for expansive flats and unpressured fish, this is a very, very good thing.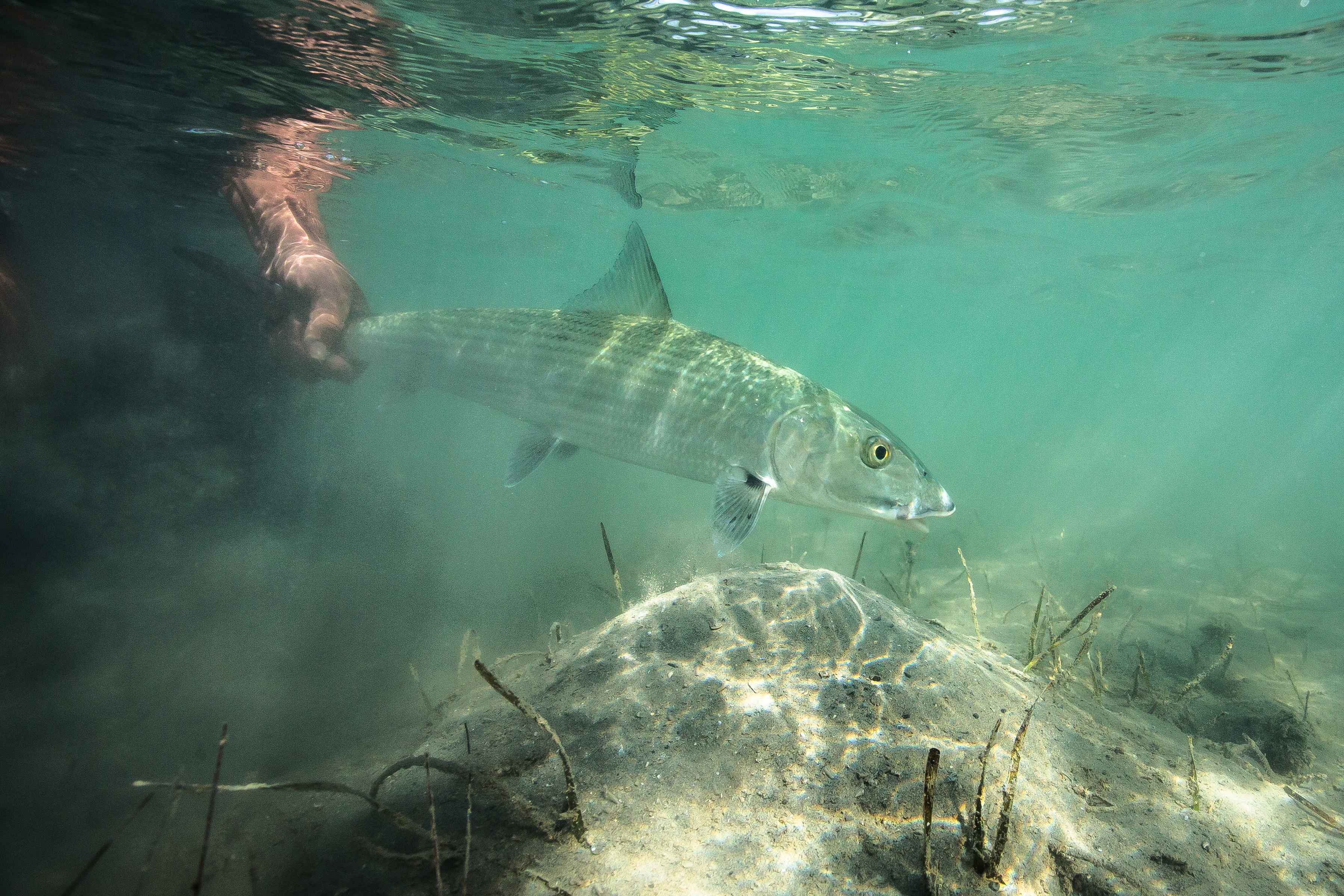 Bair's also has the privilege of sitting centrally located on South Andros Island—leaving anglers to depart each morning for any one of dozens of destinations, from the island's eastern shores, its famed southern flats, the middle grounds (a great place to get away from the wind) or even the South Andros' western flats. This diversity of accessible locations means that anglers can almost always find the right tides or the right winds.
And while location is everything, there's more to Bair's than just its perch on South Andros—fine accommodations, excellent food, an attentive, welcoming staff and what might just be the finest oceanfront fire pit in the Bahamas are all along for the ride.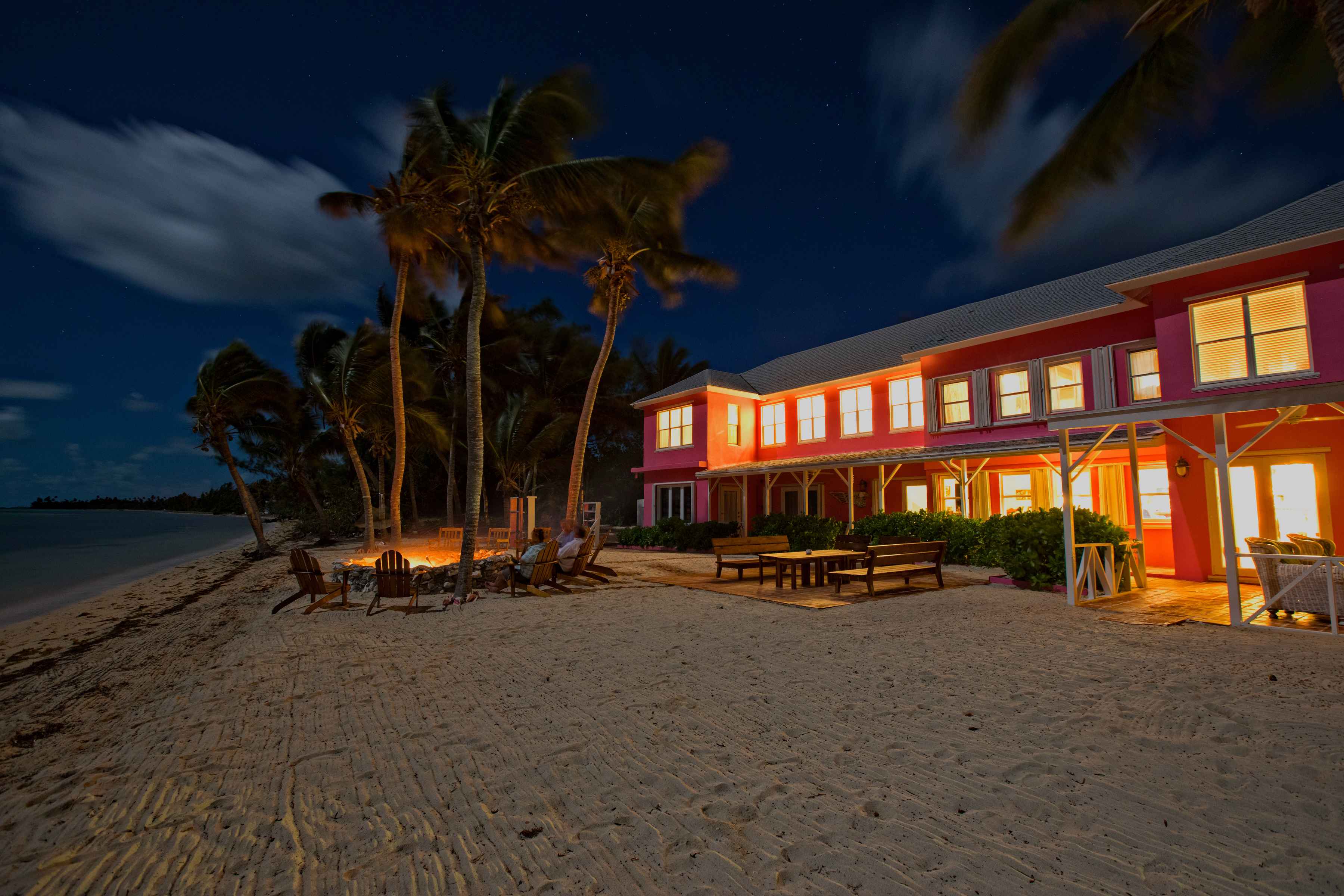 SIGN UP
Five days of fishing the best bonefish flats in the world, devoting time to chasing a new species on the fly, chances to take home an absolute horde of some of the finest fly fishing gear on the planet, New Year's Eve under the stars on the beach, fine food, fine company and, we're betting, plenty of fun. Sounds pretty good, doesn't it?
If you agree, join us.
Unfortunately, we've only got room for 10 anglers and spots are already on the move. So, if you'd like to head south with us this winter, speak up ASAP by filling out the form below.
Hosted Travel Inquiry: Hatch Magazine Inaugural Barracuda Tournament